Answer The Public Review: Pricing, Features & User Guide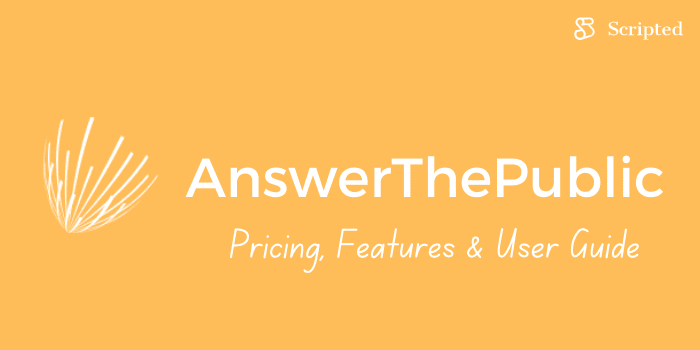 If you ever feel like you've hit a wall when you're trying to develop content ideas, look no further than Answer The Public. This handy tool helps you "discover what people are asking about" using a simple keyword search function. Even on its own, it can help you fill up a content plan in no time, all while helping you discover questions, topics, and keywords your audience cares about.
What is Answer The Public?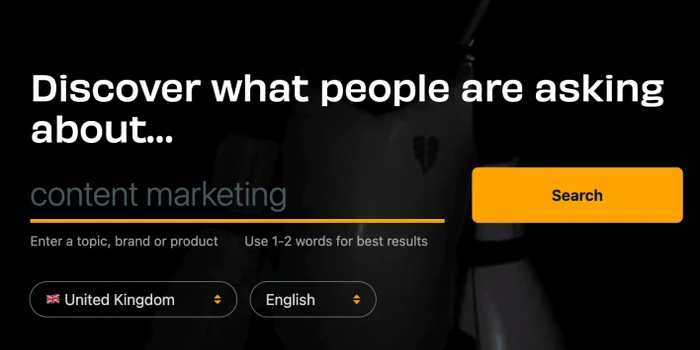 Answer The Public helps writers and website owners come up with content ideas. This simple search engine allows you to gain instant and raw insight into what your audience is searching for. If you're wondering exactly what makes this tool so valuable, the founders of Answer The Public themselves share some surprising statistics that help back it up.
For instance, you may already know that over 3 billion searches are performed on Google every day. However, did you know that (according to Answer The Public) about 20% of those searches are brand new? Answer The Public's platform gives you insight into your audience by revealing those "never before seen" searches. The service helps you discover untapped sub-topics, keywords, and unanswered questions that your customers care about and your competitors may not know yet.
How It Works
If you're curious about where Answer The Public gets its data from, they get it directly from Google and other search engines. As they put it, their tools "listen in" to the autocomplete data of search engines, thereby revealing all sorts of things people have searched for. Answer The Public constantly goes through this data, picking out "useful" phrases and questions, and storing them in a database.
To use Answer The Public, all you have to do is enter 1-2 relevant keywords. It will then reveal a goldmine of consumer insights. The results are sorted into sub-topics and organized by why, how, what, when, are, and so on.
Key Features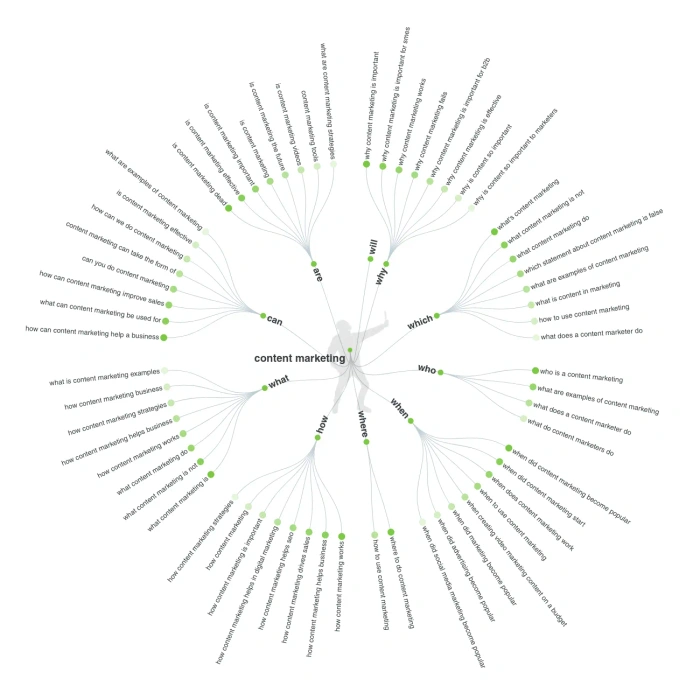 Without signing up or paying a cent, you can start using Answer The Public to learn more about what your audience is searching for. However, they do put a cap on how many searches you can perform each day. Subscribing to one of the premium tiers will unlock a substantial amount of additional insights and features.
Perform Unlimited Searches & Exports
With a paid subscription, there's no limit to how many searches you can perform each day, which is particularly great for marketers and other professional users. Plus, you won't have to continually return to the platform to revisit your results because premium subscribers can export results directly to a CSV file for later reference.
Best of all, the exported CSV file enables you to filter and pivot so you can digest the data in whatever ways works best for you. Alternatively, if you need visualization tools, revisit your Answer The Public dashboard to view the insights with their intuitive and advanced visualization options. What's more, if you love the tool's visualizations that much, you can even export high-resolution images of these visualizations for easier referencing, presenting, and sharing.
Monitor & Receive Alerts for New Suggestions
You may find Answer The Public to be an addictive tool that you revisit often, but what if great ideas come about in the meantime and you haven't logged into your dashboard to check? Since the nature of this tool means it's always collecting new (potentially highly valuable) data, the option to monitor specific searches is a powerful feature.
Premium users can set up alerts so that you get a weekly email digest highlighting the questions that are being asked around a given topic. When you consider changing brand perceptions, seasonal trends, and the constant stream of fresh, emerging ideas and concerns, this feature lets you stay of competitors.
Hide Unwanted Suggestions
Tired of seeing unwanted branches or suggestions? Answer The Public lets you prune them out of your search results, hiding anything you consider irrelevant. For instance, if you design clothes for women, you can hide any suggestions relating to men's clothing or garments. Likewise, if you only want to focus on athletic apparel, you can narrow your results even further.
Learn and Collaborate
Working with others? Answer The Public makes collaboration easy by enabling you to invite unlimited team members. Inviting others allows you to work side-by-side on a project or operate independently on separate projects. What's more, if you want to make the most of this tool, it offers a video masterclass, training eBook, and other educational resources to ensure you can use every feature available to you.
Plus, priority customer support is only a chat away to get answers to all of your questions if you ever run into problems.
Pricing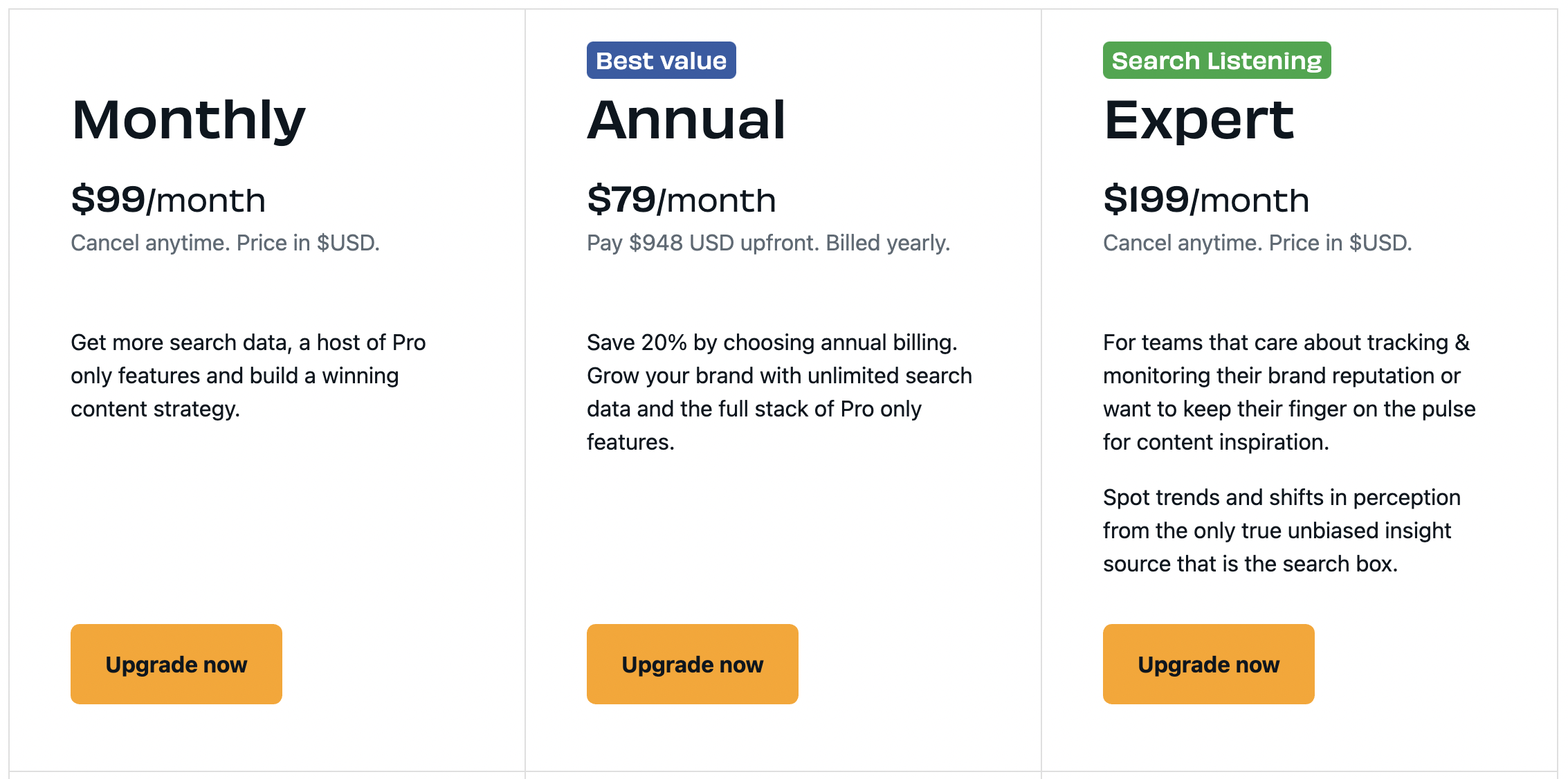 The free version of Answer The Public is extremely powerful, but it's only a matter of time before you hit your daily search limit. If you want more searches, or the premium features described above, you'll need to opt for one of the tool's paid subscription plans.
Pay Monthly
At $99/month, Answer The Public lets you enjoy its "pro-only" features without making a long-term commitment. You get to tap into resources like:
No daily search limit

Invite as many people as you wish

Compare data over time

Create up to 2 search alerts

Export as a CSV

Export high-resolution visualizations

Hide branches and suggestions

Priority customer support
You can add the education package as well, which includes the video masterclass and an eBook training guide at this tier.
Pay Annually
If you know that Answer The Public is a tool you'll use regularly, consider paying annually to save 20% off the monthly rate. The annual plan breaks down to about $79/month, but you'll pay for 12 months up-front for a total of $948. Your plan is then billed every year after, but you can cancel at any time.
No daily search limit

Invite as many people as you wish

Compare data over time

Create up to 4 search alerts

Export as a CSV

Export high-resolution visualizations

Hide branches and suggestions

Priority customer support
Annual subscribers can also add the education package, which includes an additional video course on "Search Listening and the Customer Journey" alongside the standard video masterclass and training eBook that monthly subscribers can utilize. Otherwise, the only other difference (aside from 20% savings) is the ability to create two more extra search alerts, for a total of four.
Enterprise Plan
If you work at a major company or agency, the Enterprise plan may very well be what you need to properly manage your brand and spot new opportunities as they come along. This plan costs $399/month, but you'll pay for 12 months up-front at the sum of $4,788.
No daily search limit

Invite as many people as you wish

Compare data over time

Create up to 50 search alerts

Export as a CSV

Export high-resolution visualizations

Hide branches and suggestions

Priority customer support
In addition to the training that accompanies the standard annual tier, those who subscribe to the Enterprise plan also get personalized training in the form of a two-hour onboarding call. Plus, the Enterprise plan allows for the most search alerts, allowing you to create up to 50 total.
What Users Say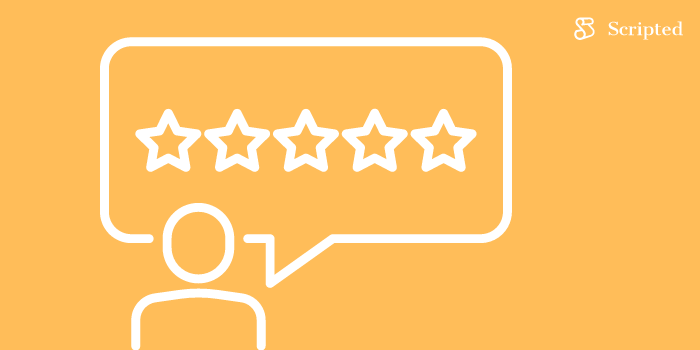 Answer The Public thrives on a unique, powerful concept, and users agree that it's an extremely useful tool when it comes to researching and understanding your consumers.
Sarah Evans, Senior Digital Strategist at BOTTLE PR, says: "We use AnswerThePublic to add insight, validation, and creativity to our digital PR and content strategies – even pitches and proposals. It uncovers rich, less crowded, and sometimes surprising areas of search demand we wouldn't otherwise reach. It has increased the search potential of our clients' website and content through organic search."
Meanwhile, users on G2 give this tool an average rating of 4.7 out of 5, with many listing the powerful data visualizations as one of their top features. Of course, some mention that they'd love to have a similar tool for searches that go beyond Google. Overall, Answer the Public gets praised as a powerful tool for content development.
Scripted & Answer The Public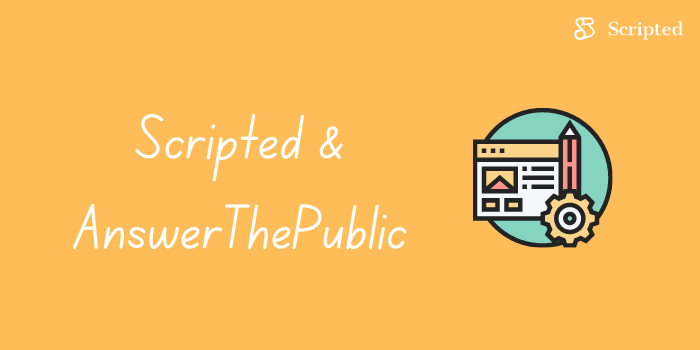 There's no doubt that Answer The Public can help you unlock insights to power your content strategy. Still, when it comes to executing your plans, it takes a team of talented writers and editors to do it effectively. That's where Scripted comes in.
Here at Scripted, we help connect brands and businesses with the specialized, experienced, and engaging niche writers they need. Regardless of your industry, our database of thousands of vetted industry professionals will meet your needs. Even our Basic plan offers unlimited content ordering, access to a large writer tool, free blog ideas, SEO-friendly content, and so much more.
Our friendly support team is available around-the-clock to answer questions and help ensure every project is a success. So, how do you plan to execute your content strategy? Answer The Public can help you decide what to write, but when it comes time to actually creating engaging, SEO-friendly content, turn to the team here at Scripted for reliable, quality, and consistent writing.
Whether you choose our self-service tier and manage your own projects in a cost-effective, flexible manner or opt for our Fully Managed option to put your whole content strategy into the hands of our experts, we can assure you that Scripted is a tool you'll come to depend on time and time again.
With Fully Managed, your content marketing, creation, and on-going account management is handled by our expert team, allowing you to focus on what you do best while having the peace of mind of knowing that experts are investing the much-needed hard work to ensure your content strategy is successful. Clients who use our managed service reap impressive results, like Kixie's 67% Growth in Referring Pages and Simple.Thrifty.Living's 543% Growth in Traffic.
Interested in learning more about our results-oriented, done-for-you Fully Managed service? Get the content, analytics, reporting, and account management that you need by signing up for Fully Managed on Scripted.