How to Set SEO Goals (and Achieve Them)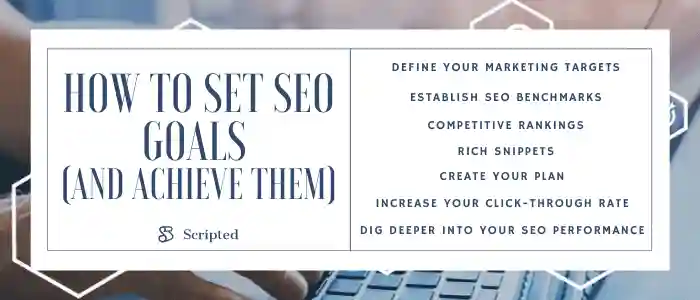 Every brand should be set and evaluate its goals for SEO at least once a year, at the bare minimum. Ideally, it's something you'll be checking in on a couple of times a month so you can set new goals as you reach milestones and adjust goals as your priorities shift. Of course, one of the toughest parts of setting SEO goals for many companies is figuring out what's realistic and how progress toward those goals should be measured.
In general, there are three steps to setting and achieving SEO goals: define targets, establish benchmarks (which includes performing an SEO audit), and create a plan. Let's break these big steps down and discuss the best practices you should follow to put you on the path to success with your SEO goals.
Define Your Marketing Targets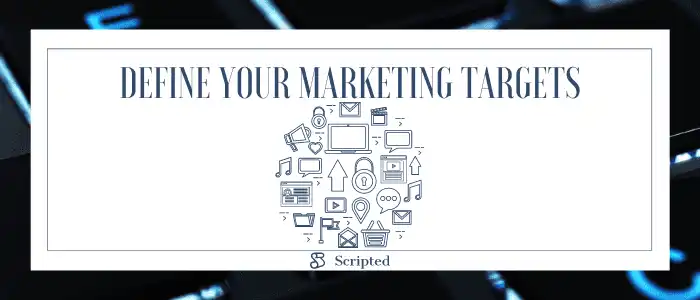 If you asked each marketer on your team, would they be able to give you a consistent answer to the question: "What would success look like three, six, or twelve months from now?" If you're not certain, you need to work on this first fundamental step and start measuring targets in a consistent manner. For instance, you need to determine if success to your team means retaining existing customers, expanding existing accounts, gaining new customers, and/or reducing the churn rate.
Often, only the most senior marketer can actually answer the question at hand, but it's paramount that everyone on the marketing team is on board with a plan that's working toward the same common goal. That means everyone on your team can answer this question in the same way and there's no confusion or contradiction when it comes to what your team sees as "success." 
Most marketers use revenue targets to determine success, which is perfectly suitable, as revenue figures can then be translated into the number of customers you need to expand or bring in each month. You can easily convert your revenue targets into precise goals by taking the amount of revenue you need and dividing it by the average order size. That's how many new customers you should attempt to attract in a given timeframe.
Once you know how many new customers you need, your team can go backward from there to calculate how many website visitors, leads, and so on you need to meet that goal. These numbers can be calculated based on historical data, like your conversion rates. Use your CRM and other tools to help you make accurate calculations. With that legwork complete, you'll officially have targets you can measure.
Establish SEO Benchmarks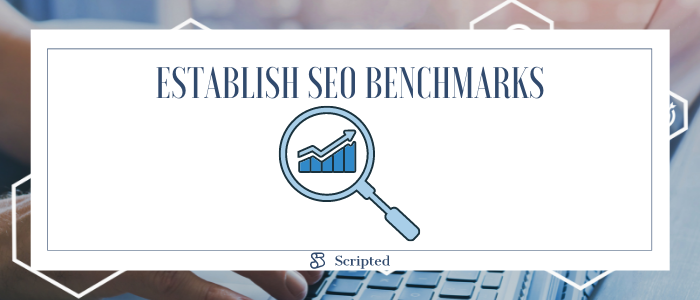 As you go about establishing benchmarks, you should already have a clear understanding of the number of visitors, leads, and customers you need to hit your overall marketing goal. Now, it's time to establish your benchmarks, and that begins by asking your team another question: What is the role of SEO in hitting your goal? You can measure your SEO performance by tracking these benchmarks. 
Share of Voice
Share of voice ("SOV") is a metric that tells you how well your brand performs within a given set of keywords or topics. For instance, identify the primary keywords on your website, and see how many of them result in your website ranking on the first page of search results.
By going through SOV metrics, you can determine how you're performing next to your direct and indirect competitors. When done right, SOV will expose content distribution channels and content formats that you may need to use more (or less) based on what is getting results. 
Competitive Rankings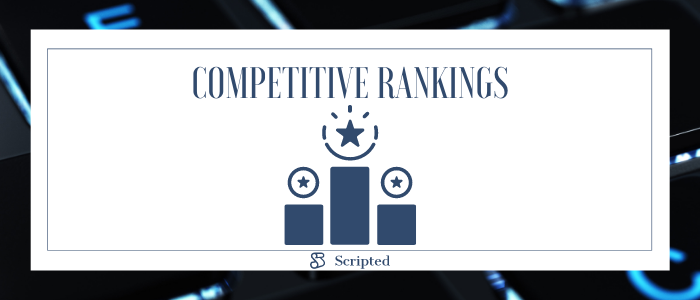 The next benchmark to check is competitive rankings, which requires you to take all the keywords both you and your direct competitors rank for and compare. A keyword gap tool will help with this, as it will show you the keywords for which your direct competitors are ranking when you aren't. 
Channel-Based Benchmarks
The next benchmarks to check will be separated by a channel. For instance, you need to know how much traffic each channel is generating along with how many leads and customers come from each channel. These numbers allow you to subjectively look at how organic traffic performs next to the referral traffic and paid traffic your campaigns and backlinks generate. Look at the growth from past years to get the full picture and then determine which one is most valuable to pursue. 
By looking at year-to-year numbers, you'll also get an idea of how much potential each channel represents for next year, assuming no changes occur to your marketing plans. This helps you predict the rate at which your company will scale with its current approach. 
Conversion Rate
Most marketers are well aware of their conversion rate simply because it's such an important metric. This rate tells you exactly how many of your visitors are converted into leads, and how many leads are converting into customers. You'll want to write down the conversion rates for each of your channels so you can begin prioritizing channels based on the quality of the visitors and leads they produce. 
Rich Snippets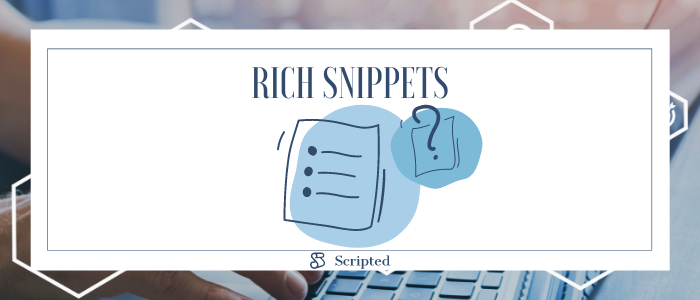 Google's ever-evolving search engine results pages (SERPs) seem to constantly have new features, and rich snippets are one example that your SEO team can't continue to ignore if it's not already working toward earning them. 
For SEO teams that stay ahead of the pack, you can earn a real first-mover advantage by quickly targeting new formats of rich snippets as they're released. So, this benchmark tells you the percentage of rich snippets that your brand has compared to your competitors. This can expose new formats and markup you could be implemented as well to help you gain more rich snippets. 
Technical SEO
Finally, identify any technical issues associated with your website's ranking, as these could greatly impact your SEO performance. These problems could potentially impede your site from ranking better in the SERPs or stop pages from being indexed altogether. Use a site crawler to conduct an SEO audit and measure your on-page SEO. This will identify things like missing metadata, broken links, and so on. 
Work to fix any critical errors first and then assign priority to any other issues. Things that impact a user's ability to navigate your website, slow down your page load speed, or otherwise harm the UX should be at the top of your list.
Create Your Plan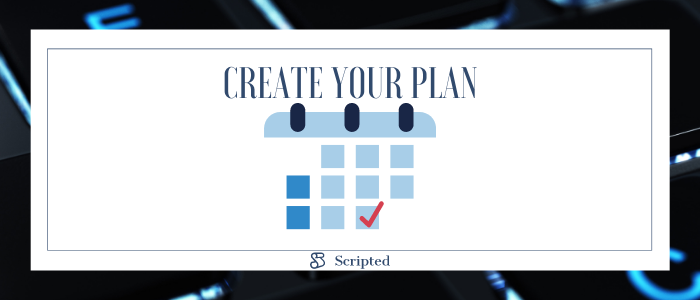 When it comes to SEO, creating a plan may seem complex, but there's an easy way to simplify it. Start by reminding yourself that there are only a handful of things you can play with to reach your SEO goal. 
The seven things you can change to impact the efficacy of your SEO strategy are:
Traffic volume

Traffic quality

Lead volume

Lead quality

Customer volume

Customer quality

Average order size
You can always break these elements out into other sub-elements, but it's best to build your marketing plan around just a few of these elements so you aren't trying to move all of them at once. After you choose the elements to target in your plan, you can break them down further, as needed. This approach to creating a plan means you need to focus on your benchmarks, competition, resources, and search demand. 
Expand Your Presence
The benchmarks you previously identified revealed a lot of information, including keyword gaps and new content formats that are worth pursuing. Now, the first thing you should think about as you create your plan is expanding your SEO footprint by creating and optimizing content that focuses on these areas of opportunity.
Remember that not all traffic is equal, so you must track the changes in traffic quality as you begin producing new content. If you find that a certain format or topic isn't bringing in quality traffic, even if it's bringing in a higher volume of traffic, it may not be worth pursuing. 
As part of your plan, you should also try to expand your brand's presence outside of your blog or website. For instance, as you defined your benchmarks, you likely identified some third-party platforms in your share of voice analysis. These may include social platforms, forums, review sites, and so on. Look to establish a presence on those sites. 
Increase Your Click-Through Rate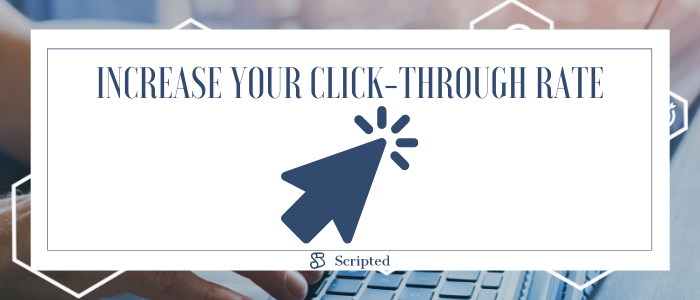 Another element you should try working into your SEO plan involves improving the click-through rate of your current ranking content. Start by looking your brand up and asking yourself if there are reasons why your content isn't getting more clicks in the SERPs.
The biggest things that impact CTR in search results are poorly optimized metadata and bad reviews from industry leaders. An SEO audit can reveal pages that lack metadata altogether, too, which would result in Google auto-generating a title and description that may be truncated or confusing.
If you lack reviews from industry leaders, or you have bad reviews from them, your first step should be pursuing a review-building program where you reach out to customers and ask them to share their opinion. You can also invest in some reputation management, vetting the reviews that exist for authenticity and accuracy, and getting those that don't meet the publisher's guidelines taken down.
Boost Conversion Rate
One of the biggest factors impacting your website's conversion rate is the user experience (UX). If you're currently driving a good deal of traffic to your site, especially organic traffic, but you're finding that you're just not getting conversions, it's important that you review your website's design and content next to your competition.
Many things can harm the user experience, including outdated design, a dull color scheme, photos that are too generic, and content that misses the mark. To drive conversions, your copy needs to be compelling, your site needs to load quickly, and your design should be seamless and responsive across devices. Make sure these things are up to par, and consider A/B testing if you're looking to boost your conversion rate.
Once the big issues are addressed, you can always try testing new call-to-action buttons, placements, messaging, and other elements that directly impact whether or not a visitor gets on the path to converting into a lead or customer.
Dig Deeper Into Your SEO Performance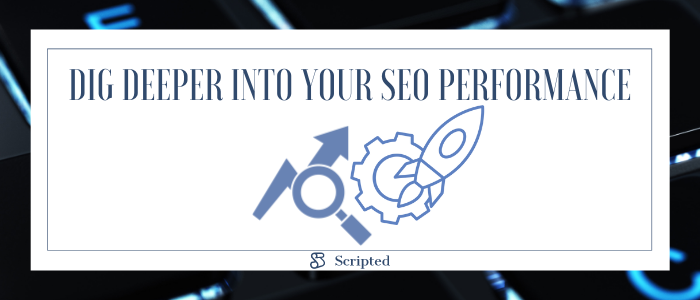 At Scripted, our team of professionals are dedicated to helping brands like yours get results, especially when it comes to SEO. Whether we're creating content for your blog, posts for your social media pages, or writing to your email list, our team knows what it takes to create a compelling and engaging copy — it's why so many brands turn to us for help growing their revenue. It's also why we've invested in new tools to help our clients achieve a well-rounded SEO strategy.
If you're ready to take your SEO approach to the next level, give our new SEO performance tool a try. We even offer a free trial so you can test it out for yourself, risk-free. Sign up today!