6 Things to Look For in Your Next Social Media Writer

If your business relies on organic traffic, social media writers can be one of your most valuable tools. Writing great content isn't just about putting words on a page. You want the content you're putting out to resonate with and engage your audience, help with your business goals, and stay consistent with your branding. These days, it's hard to cut through the volume of material online without having a wordsmith on your team who knows how to blend research, industry knowledge, and marketing tactics into an informative and accessible read. But thanks to the success of content marketing over the past few years, many talented writers have started to gravitate toward social media writing. 
Skilled content writers take the nuts and bolts of digital marketing strategy and turn your brand, products, services, and business objectives into enjoyable stories. To stand out on overcrowded platforms, you want to choose the very best social media writers for your team. 
So what qualities should you be looking for in a writer to make sure your content marketing strategy hits the mark? Here are 6 qualities of a great social media writer that will help ensure your content is the best it can be.
1. Technical Writing Expertise

First things first: Make sure you pick a social media writer with a solid foundation of spelling, grammar, punctuation, and sentence construction. Written communication skills are the basis of good writing. Attention to these details also helps establish a writer's credibility - it shows they have taken the time and effort necessary to learn the nuts and bolts of written communication. It's fine for writers to use a casual tone or a split infinitive here and there, but obvious mistakes like poor punctuation and misspelled words reflect poorly on them as writers and on your organization in turn. Whether writers are natural language experts or make use of spellcheck, grammar, and syntax tools, make sure they have a sturdy grasp on the technical details of writing. 
2. Excellent Research Skills
Using words to express information and data is part of the job of a social media writer. But even before they start writing, they need to come up with ideas they can back up with facts. Particular topics might seem interesting, but the content can fall flat without substantial sources, references, and data. According to Forrester, the average person consumes 11.4 pieces of content before making a purchasing decision. Good social media writers understand that content needs to be well-sourced and trustworthy, and are very adept at conducting research. Doing so means they can come up with good ideas and then conduct research to compare sources, analyze and interpret data, and find valuable opinions to include. If your content requires interviews, you'll also want to ensure that the social media writer you hire has experience conducting interviews that prompt insightful responses. 
3. Ability to Match Voice & Tone of Brands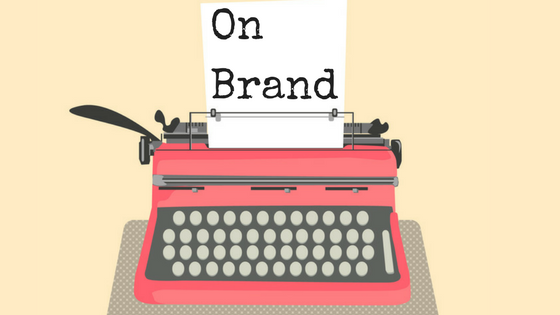 Skilled writers definitely need the ability to craft content that is unique and relatable. But great social media writers also know how to instill social media posts with personality - especially one that reflects the voice and tone of your brand. This skill helps writers connect with audiences. People need to feel like they're reading content written by an actual person, not the word-smithing article generators that exist these days. Sharing stories that are real, timely, and adhere to your brand's image is important for any kind of online content. 
4. Have Relevant Experience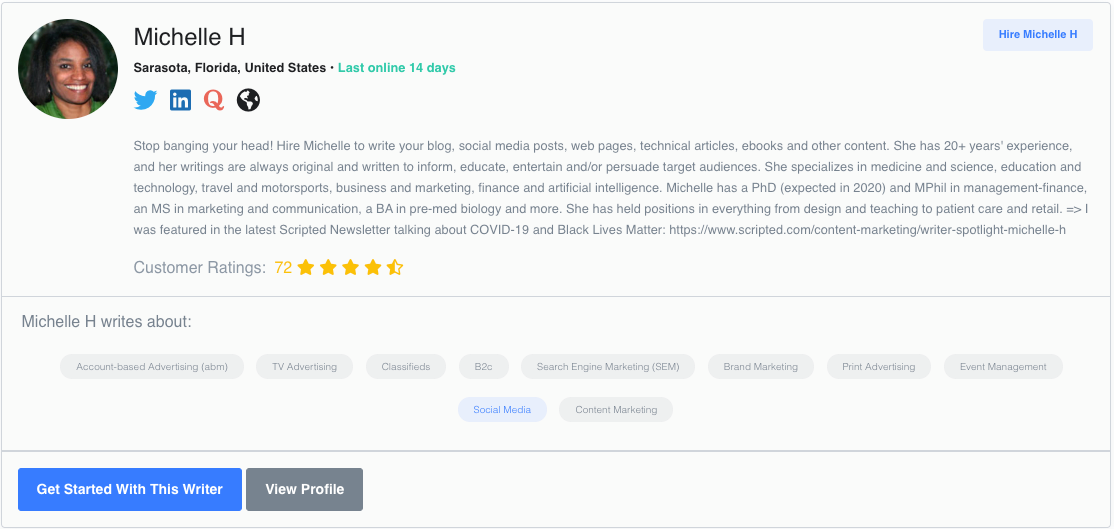 Hiring a social media writer with background and experience in your sector is generally a good rule of thumb. It's especially important in B2B sectors that require high-level technical content for niche audiences. Social media writers with considerable experience writing for topics related to your industry are better able to express themselves as insiders. They understand topical matters and jargon in your industry and they can make an article interesting and relatable. Also, knowledge of the industry means they have a better understanding of reliable and appropriate sources to include in the content. 
5. Offer a Suitable Turnaround Time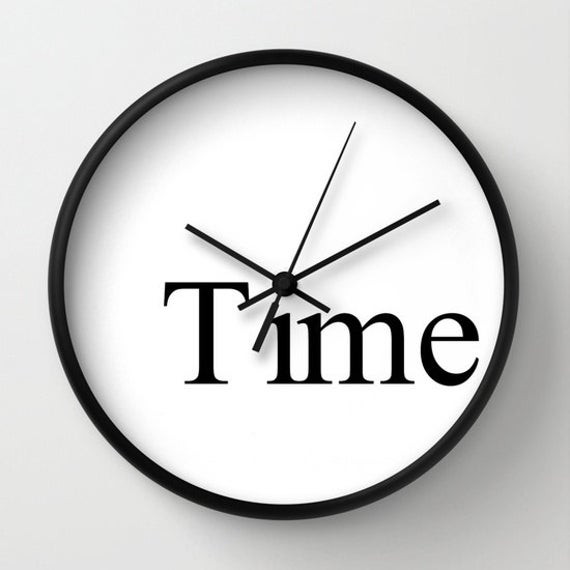 Depending on your organization's content needs, you might want to consider how quickly a social media writer can turn jobs around. In some cases, you may have no deadline constraints while in others you may need content ASAP and a writer who can deliver. Remember faster turnaround times often come at a higher price, so it helps to plan for content delivery a few weeks out if you're trying to keep costs down. You can often negotiate fees on social media posts through Scripted's platform to make sure you have content right when you need it. 
6. Have SEO Knowledge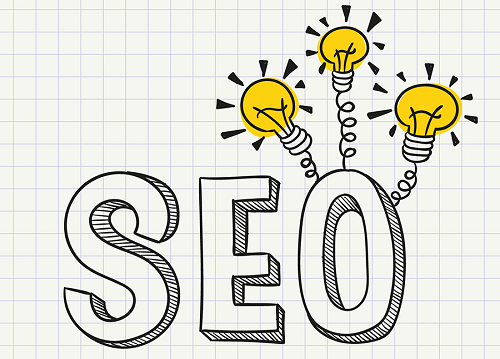 Social media writers help your team take raw information or suggested ideas and convert them into engaging, relevant, and accessible content. Until recently, it wasn't a content writer's job to take part in keyword analysis - SEO specialists and data scientists handled that kind of thing. These days, however, organizations can find plenty of writers with basic knowledge of SEO content writing, especially with access to pro writers on the Scripted platform. Find out if prospective writers can:
Help with keyword research for a particular topic

Pitch topics based on high-volume keywords

Navigate ranking metrics, such as keyword difficulty, longtail keywords, backlinks, etc. 

Structure writing easily and cohesively around specific keywords
Writers need to be good at introducing keywords naturally to boost organic traffic. Search engines like Google can sniff out keyword stuffing, so your social media writers need to balance keyword density with the natural flow of the text. 
Understand Social Media

This might seem obvious, but social media writers should be proficient at using social media. This could mean being active on their own Instagram, Facebook, and Twitter, or running social media campaigns for past clients. Either way, they must understand how social media works and also get the nuances of the specific platforms. For instance, writers should know the importance of tagging on Instagram, the power of retweets and mentions on Twitter, and the right way to introduce an article on Facebook. This also means having a grasp of which kinds of content performs best on different platforms, how to best access your target audience, etc. 
Finding social media writers is easy. But finding great social media writers who make a good fit for your project, business and goals takes a little more effort. Luckily, Scripted offers easy access to pre-vetted, highly-qualified freelance writers across a wide variety of industries. Take a look and get started working with an expert social media writer today!