Top 11 Nutrition Sites on the Web
The nutrition industry is rapidly growing and changing, which is why you need to stay on top of the latest trends. Although most nutrition blogs focus on a more scientific approach, you have the freedom to find your own voice — one that represents you, your journey, and whatever it is you can offer your audience.
If you want to start a nutrition blog or are looking to breathe life into your current blog, check out these top 11 nutrition blogs to gain inspiration.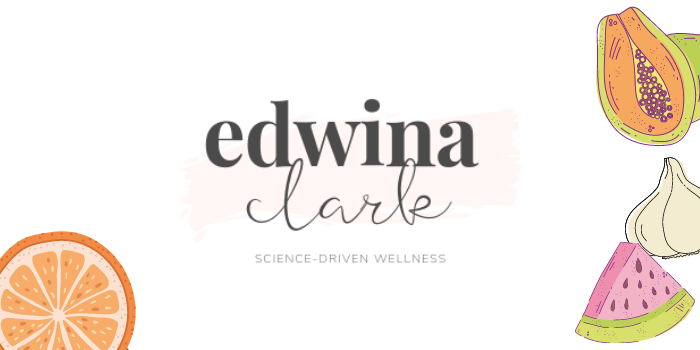 A registered dietitian and health enthusiast, Edwina eats, sleeps, and breathes all things health-related — especially nutrition. Being a pioneer for dietitians, she is innovative and highly credible. Here site is easy to navigate, offering options to learn more about her, head straight to her blog, or work with her.
Like other food-based sites, the visuals on her blog are beautiful and inviting. Topics range from How to Build a Healthy Cheese Board to Dark Chocolate Granola Bark. Her content is well-written and to the point. Each blog post or recipe highlights why certain ingredients, adding another dimension of value.
Best of all, none of Edwina's recipe sacrifice taste. However, they are the perfect snacks and meals for anyone who is trying to eat healthier. Taking a science-driven approach without being dry, her content has allowed Edwina to establish credibility and build a loyal following.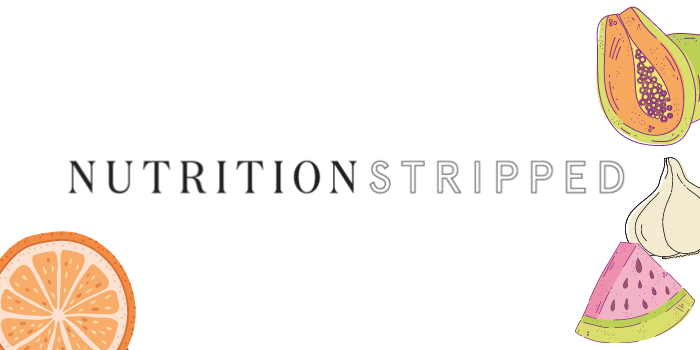 As seen in Women's Health, Cosmopolitan, and Vogue, the content published by McKel teaches readers how to reclaim balance with food. Being a Dietitian, author, and coach, she is both professional and creative, taking both a science and art approach to mindful, healthy eating.
The Nutrition Stripped blog breaks all articles down into three core categories — health conditions, lifestyle, and nourishment. The photography draws you in, and the content makes you stay, wanting more. Covering a wide range of topics, she targets all aspects of healthy living, making nourishing food the star. With over 361,000 followers on Instagram, McKel shows how effective it is to focus on various forms of content. Quality social media content allows you to cross-promote your blog, leading to an increase in organic traffic.
Focusing on the fundamental pillars of positive health, each article offers an opportunity to learn the science of nutrition. For some, that type of information can be life-altering. Sample articles include How to Get More Protein in Your Diet (Plant-Based Friendly Tips) and Why Hunger Signals Are Important to Understand and Use.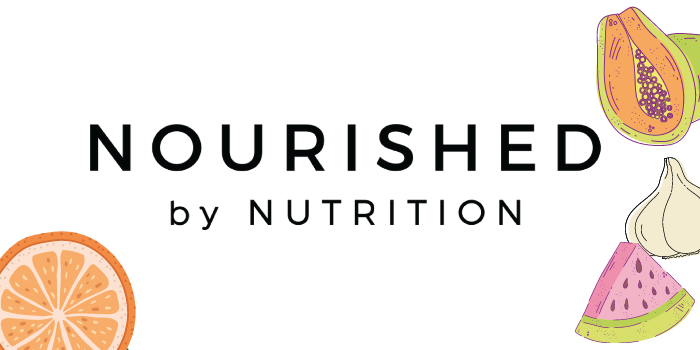 Nourished by Nutrition offers easy-to-make recipes, as well as guidance on all things related to nutrition and wellness. Developed by Jess, a registered dietitian, her content is anything but dull. The perfect blog for those who wish to live a cleaner, healthier lifestyle, nutrition topics range from How Your Body Detoxes Naturally to How to Stock a Healthy Pantry.
Wellness articles that focus on mindset, self-care, and women's health complement these topics. Jess understands the importance of highly readable content that can is approachable for all readers — including those who browse on their phone. Backed by science, her articles are highly informative yet personable.
She has created a sense of community, offering information that improves the lives of her readers. Her social media game is strong as well, with over 14,300 followers on Instagram. Her followers have come to trust her and keep coming back for more.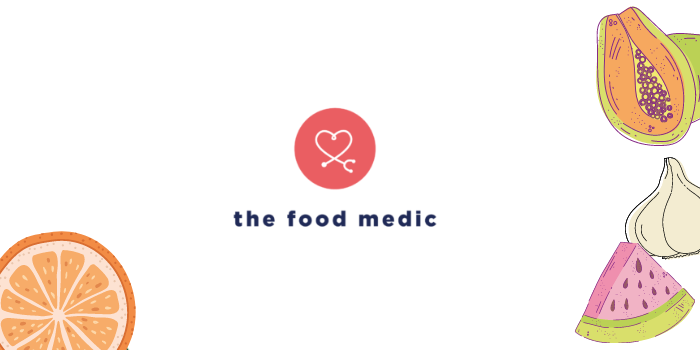 The Food Medic is highly educational, taking a more formal approach. Founded by Dr. Hazel, the goal of this platform is to bridge the gap between traditional medical advice and the latest trends in nutrition. That is one of the reasons "The Food Medic" brand has been so successful. Dr. Hazel mixes the science of yesterday with the promise of tomorrow.
All recipes are nutrient-dense and unique, including carrot + sweet potato fritters and spinach crepes with mushrooms and feta. The educational hub covers the ins and outs of nutrition, wellbeing, disease, and lifestyle. Her articles cover a wide spectrum of highly engaging topics — some are short and sweet and others are long-form blog posts. She knows what her audience wants to read about and she delivers.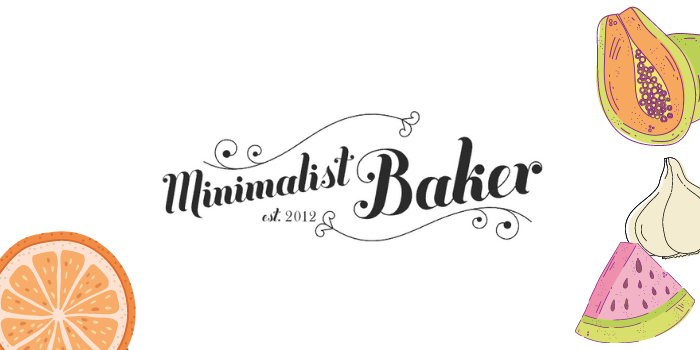 The Minimalist Baker is a well-known name in the food blogging world, Founded by Dana Shultz, a food stylist and photographer, she has taken a simple, healthy approach to cooking. Although this blog is known for its easy recipes and share-worthy photography, most recipes include ten ingredients or fewer.
For those who aim to eat a more wholesome diet, all recipes are categorized based on specific filters, including season, special diet, and cuisine. While this blog appeals to anyone who loves to cook or eat healthier, the Minimalist Baker knows how to connect with her target audience. Taking a unique approach, blogger resources are available. This web copy is well-written and highly informative, helping to increase organic traffic.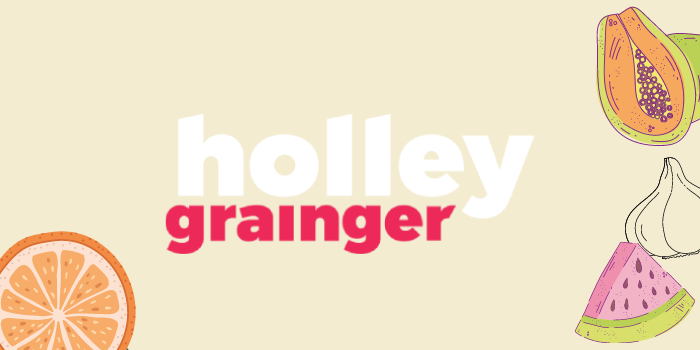 Holly Grainger is a registered dietitian and mom, offering nutritious food ideas and recipes. Her blog, Cleverful Living, focuses on healthy recipes, but also family-friendly meals. Besides engaging articles, such as 15 Easter Lunchbox Ideas from Instagram, she also writes unique topics that pique interest, such as The Ultimate Summer Bucket List.
The content on Cleverful is fun, focusing less on scientific facts and more on the relationship we have with food — and each other. Holly has carved out a niche, creating the perfect balance between nutrition and family, encouraging her community to enjoy both food and life. This has resulted in a dedicated following with over 12,400 followers on Facebook and over 27,100 followers on Instagram.
Nutrition and simple eating often go hand-in-hand. When you work with fresh ingredients, you can create a balanced, nutrient-dense meal with few ingredients, and that's exactly what the concept of Stone Soup is. Jules Clancy offers 6-minute recipes that help her audience simplify healthy eating — making positive wellness attained to anyone willing to alter their diet.
What makes Jules unique is that she is a former food scientist with diabetes. She developed a simple low-carb whole food diet that kick-started her blogging journey. Her blog attracts visitors to her site, and based on her success, she has since expanded, offering podcast episodes, coaching services, meal plans, and free cookbooks (as long as readers subscribe to her mailing list).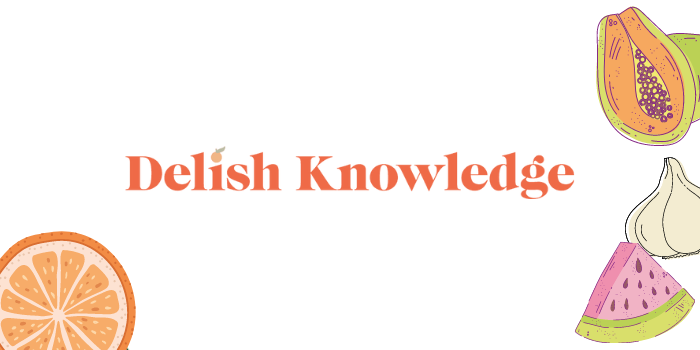 Alexandra Caspero is the dietitian and plant-based chef behind Delish Knowledge. With a background in sports nutrition and eating disorders, her goal is to help others develop a healthy relationship with food. Her site is easy to navigate, offering options such as recipes, nutrition, lifestyle, press, and "free cookbook" — which is her strategy to build a targeted subscriber list.
Like many food blogs, she publishes a ton of innovative, beautifully presented recipes. However, she also focuses on educational content surrounding both nutrition and healthy lifestyle choices. Sample articles include B12 for Plant-Based Diets, 9 Vegan No-Cook Dinners, and Dating, the Vegetarian Way. She has found a niche that is in line with her lifestyle, ensuring authentic content. Based on her success, she started an affiliated site, Plant-Based Juniors. This has allowed her to build a community of loyal followers. On Instagram, Delish Knowledge has nearly 40,000 followers.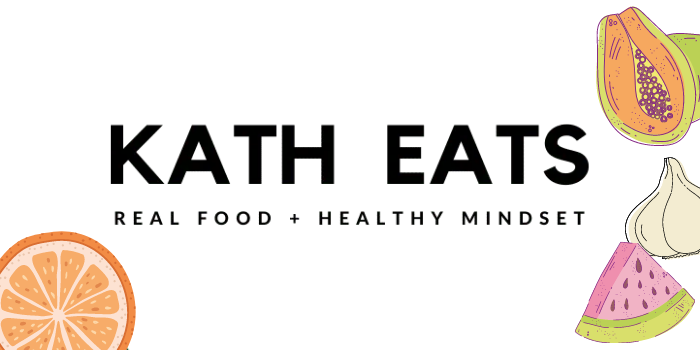 Kath Eats is all about "real food and a healthy mindset." Kath is a registered dietitian who splits her time between blogging and carrying for her two boys. Upon visiting this site's homepage, you will see various drop-down menus, including recipes, nutrition, organize, beauty, and kids. Covering everything from food to parenting, Kath understands her audience and publishes content accordingly.
While focusing on the nutrition aspect of her blog, her articles address the reasons why food matters, taking a "non-diet" approach. She offers everyday advice for those who want to live a healthy, more balanced life. Example articles include 6 Ways I Cut Back on Sugar, 10 Healthy Breakfasts My Kids Love, and 5 Health Changes I'm Working On. Her articles are highly personable, allowing her audience to gain an inside look into how she lives.
Again, she focuses on many forms of content, including social media and email newsletters. Her Instagram account has over 17,000 followers, allowing her community to follow her personal and professional journey. She also has over 15,000 followers on Twitter and over 11,000 followers on Facebook.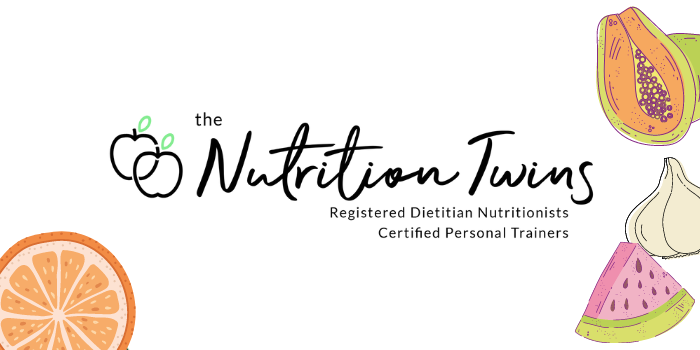 The Nutrition Twins are both registered nutritionists and certified personal trainers who believe in taking a fun approach to healthy living. As seen on CNN, Shape, the Food Network, and the Doctors, Tammy and Lyssie strive to take the stress out of wholesome living. They are leaders in the nutrition industry, being awarded Top Influencer on Pinterest, Top 20 Nutrition Experts to Follow on Twitter by HuffPost, and Top 7 Healthy Living Blogs to Follow by Women's Health.
The Nutrition Twins Blog is full of entertaining yet educational articles. They focus on small changes that make a big impact. Sample articles include 5 Ways to Jumpstart Weight Loss, Immune Boosting Lemon Ginger Tea with Honey, and How to Roast Frozen Vegetables. Each article includes a strong CTA, leading to higher conversion rates.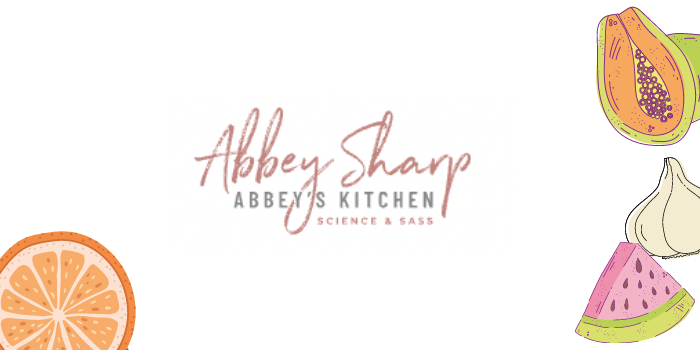 Abbey's Kitchen was founded by Abbey Sharp, a dietitian who offers nutrition advice, informative video content, and healthy recipes. Her content is backed by science, yet fun and quirky. As she says, Abbey's Kitchen is all about "science and sass."
Besides her blog content, Abbey offers cookbooks, courses, and a shop. She has built an entire brand around her expert advice, all of which is fueled by the content she regularly publishes. Depending on what her audience seeks, it's easy to navigate several topics, ranging from intuitive eating to diet myths. Sample articles include What to Look for in Protein Powder, Best Healthy Snacks and Foods to Balance Blood Sugar, and Risk of COVID-19 for Take Out Food Delivery and Grocery Shopping.
Scripted Can Help You Grow Your Nutrition Blog
While reviewing the nutrition sites above, all eleven are unique in terms of their approach, tone, and marketing tactics. However, they all share one key thing in common — the above sites focus on publishing quality content that delivers value to their audience. Each of the sites above knows its audience and creates content accordingly. Based on their expertise, they have become a credible source of nutrition information, as well as industry-specific entertainment.
If you would like to grow your nutrition-based brand, focus on how these top sites connect with their audience through the power of well-crafted, purposeful content. Then create a content marketing strategy that addresses your core goals. Consider various types of content based on your overall mission and brand voice, including press releases, white papers, and product descriptions.
Once you create a strategy, you'll need to hire a writer or two — but not just any writer.
Scripted makes the hiring and content creation process seamless and efficient. No longer do you need to waste your time and money on writers who aren't a good fit for your brand. Accepting only the top 2% of applicants, Scripted offers a pool of skilled writers, many of who have a background in nutrition. This means they will craft content that resonates with your audience while offering their creative insight and perspective. They will also help you increase your ranking based on their knowledge of SEO strategies.
After you post a job on Scripted, hire the candidate(s) who are the best fit, and work together to grow your brand through quality content. Whether you need blog posts, newsletters, video scripts, or any other type of content, Scripted's writers will help you become a name people know and trust within the nutrition industry.
Ready to get started? Browse our selection of talented nutrition writers today!