Blog Ideas From Freelance Writers
Content marketing blog ideas from freelance writers available for hire. Scripted vets bloggers for quality, creativity and expertise..
Get Started
Short Blog Post $51.25
Intro with the importance of setting and meeting goals to boost business success. Explain why goal-setting is important (i.e. focus, measures progress, minimizes distractions, motivates and provides accountability to overcome procrastination). Segue into failure in meeting these important goals and why with sub headings that identify best practices and discuss how failing to apply these measures leads to failure. SUBHEADINGS: Setting Precise and Measurable Goals; Visibility and Transparency; Real-time Progress; Built-in Adaptability (to adjust goals when metrics indicate a need); Using Time-Based Milestones; Motivation & Recognition (for employee success and engagement)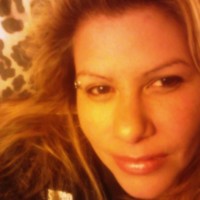 ---
Short Blog Post $57.50
This will include an overview of: SottoCasa Pizzeria, Boucherie Park Avenue South, Antica Ristorante, and Luke's Lobster FiDi. The descriptions of each restaurant will discuss food, ambiance, and service.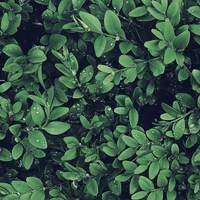 ---
Short Blog Post $51.25
This SEO blog post will discuss, in extensive detail, the six trends that have changed the way people view -- and interact with -- human resources over the past 10 years.
---
Short Blog Post $49.50
Improving your SEO quickly is easy with these helpful tips. 1. Don't forget to optimize your images. 2. Make a SEO checklist for better content creation. 3. Remember inbound and outbound linking. 4. Choose a domain name with the best keywords possible. 5. Reduce bounce rate to encourage a longer length of stay for your visitors.
---
Short Blog Post $51.25
The so-called "keto" (or ketogenic) diet is one of the most popular diet trends in the United States today. This blog post will show a list of 7 easy tips to follow for a keto-friendly diet.
---
Standard Blog Post $76.75
In this article, I will start with a brief introduction about why a credit score is important, why every person has more than one score, and how pursuing good credit can save a person a lot of money in their lifetime. I will then delve into the key factors that affect a person's credit and what they can do to achieve a high credit score, including: closing old accounts, opening new accounts, trying to raise credit limits, trying to lower credit utilization to 10% or less, and so on. I will end the article with some quick tips and a summary.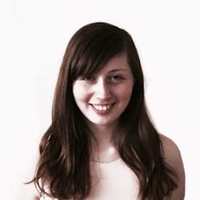 ---
Short Blog Post $51.25
Using quotations from Medical Doctors and Registered Dieticians and medical studies as sources, create a list of healthy lifestyle habits which can contribute to healthy weight loss or maintenance. Habits discussed will include tracking portions, preparing lunch, making healthy eating on the weekends a priority, and smarter snacking.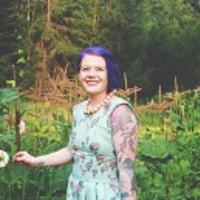 ---
Short Blog Post $49.50
The aging eye is vulnerable to a number of issues, from cataracts and glaucoma and macular degeneration. This article discusses smart practices for keeping your eyes healthy and functional in your senior years.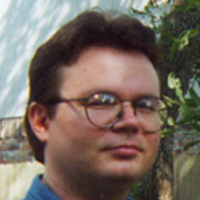 ---
Short Blog Post $49.50
Creating quality local SEO content is a great way to bring leads to your small business. If you're new to the SEO world, it can be challenging to learn the tricks of the trade. These three secrets are crucial for anyone to have success with local SEO content. 1. Remember every search engine. 2. Learn how to not overwhelm your audience with keywords. 3. Make your content unique.
---
Short Blog Post $49.50
It's time for some serious girl talk. While ballet barre or spin class may seem like the answer to getting the best summer bod, this isn't necessarily true. These options can be a great choice for getting into shape, but will show even better results when done alongside strength training. Weight training isn't just for boys anymore and these key reasons make it easy to see why. 1. Muscles are not a bad thing 2. Weight training does always mean bulking up. 3. Cardio doesn't equal balance. 4. Lifting weights relieves stress 5. Weights can boost your confidence.
---
Short Blog Post $49.50
Sample intro: Before you can start implementing SEO strategies for lead generation, you need to fully understand why SEO is so critical for lead generation, how to achieve the best results, and how lead generation can dramatically increase your traffic. Read on for five things every online marketer needs to know about SEO for lead generation. Sample items: important because users ignore 70% of online ads, modern keyword strategies that include LSI keywords, lead conversion, etc.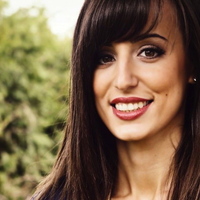 ---
Short Blog Post $57.50
The post will focus on the benefits of organic traffic, making a business seem legitimate with favorable search engine results, and why people who are looking specifically for a certain product or service will use google to find it.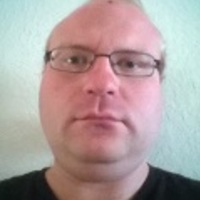 ---