Blog Ideas From Freelance Writers
Content marketing blog ideas from freelance writers available for hire. Scripted vets bloggers for quality, creativity and expertise..
Get Started
Standard Blog Post $77.50
Discusses the recent release of Nvidia's RTX graphics card line and explains the recent major dip in stock prices + general bad PR around the launch. This includes issues like the 2080 Ti having an abnormally high failure rate, and poor value when compared to the previous-gen GTX 10 series.
---
Short Blog Post $50.00
Written by a Google Adwords certified digital marketing specialist, this SEO blog post will discuss, in extensive detail, the trends in SEO and lead generation in 2018 and beyond. This post will conclude with a CTA (call to action) for the client.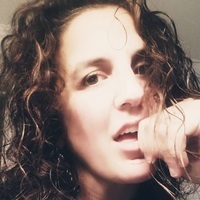 ---
Short Blog Post $51.25
An article tackling the importance of SEO and lead generation for small businesses, specifically local businesses. Discusses the benefits of things like: * targeting local long tail keywords (example: pest control in Denver) for organic search results * creating and designing a website for customers, potential or otherwise * establishing a presence on Google Maps and social media * etc
---
Standard Blog Post $76.75
Although best known for its use as the underlying code used by Bitcoin, blockchain technology has the potential to disrupt and transform many industries outside cryptocurrency. The versatile yet secure open-source code could revolutionize these five industries. [land record management; healthcare; agricultural supply chains; and jewelry.[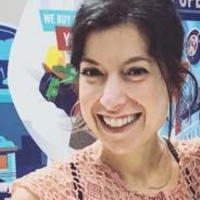 ---
Standard Blog Post $89.35
I will weigh the pros and cons of hiring a professional to assist with accounting versus utilizing software. I will discuss the advantages of having personalized attention and human input when working with an individual, in contrast to the accuracy provided by accounting software. I will note the possibility of human error, as well as the ability to decipher subtle nuances not yet perfected in artificial intelligence. I will point out the beneficial integration of both techniques for ensuring access to the most in-depth analytics and insight. I will explain the attributes of employing either option solely, such as the control provided by independently managing software features and the safety net involved with allowing professional accounting management.
---
Short Blog Post $49.50
HIIT (high intensity interval training) has surely made headlines in recent years, but LIIT (low intensity interval training) has been a staple in many athletes' lifestyles for decades too. Which is more effective? In this article, I'll explain the differences and advantages of each, and how they impact weight loss, muscle building, endurance training, etc. By the end of the article, they reader will have a clear understanding of both methods and be able to pick the method that's most suitable to their goals.
---
Short Blog Post $49.50
Many marketers today are using single-touch or last-touch attribution as a means of tracking revenue generation. Unfortunately, while common, these attribution models are extremely inaccurate and they can make it difficult to know which marketing practices are actually effective, and which ones are wasting money. Multi-touch attribution is a new model that helps a marketer better understand which tactics are actually impacting sales and revenue. I'll explore the benefits of it in this article.
---
Standard Blog Post $76.75
This piece will explain what chargebacks are, and why they're something to be avoided. It will then give four tips for avoiding chargebacks - for example, by ensuring that the description which appears on customer statements is clear and relevant, or by requesting ID for large transactions.
---
Short Blog Post $52.00
This piece will narrate seven true home improvement nightmares (sourced from Reddit, other forums and news sites) which resulted from customers hiring cheap or non-reputable contractors. It will conclude that, when conducting home improvements, it's very important to hire a reputable contractor.
---
Short Blog Post $51.25
Intro with a quick overview of WordPress and its popularity as a website platform. Touch on why the target audiences wants to create a website (i.e. they're a business/nonprofit/blogger who needs an online presence to attract clients/customers/audience). Segue into why it's better to use a pro for this. (Sample: As a business owner or entrepreneur, you're smart, innovative and motivated. Learning how to create a basic WordPress website is likely well within your capabilities, but why would you want to? You're a professional who recognizes the value of your products and services and you convey that to potential and existing customers every day. Take your own smart advice. Do what you do best and for everything else, hire experts to do what they do best.) Hit the benefits: Better Use of their valuable time / High-Quality Work / More website options/variety when working with a pro / SEO Advantages with an experienced WP developer.
---
Standard Blog Post $82.50
Explain telehealth/telemedicine with an intro overview. Include descriptions of various types of remote patient care, including telenursing care. Talk about its increasing use with stats. (i.e. "As of 2017, nearly three-quarters (71 percent) of providers were using telehealth, according to statistics from HIMSS Analytics.") Explain how this type of care helps reach more patients and why it's an effective model for delivering patient care. Describes ways it can benefit patients and offer better customer care, resources and more.
---
Short Blog Post $49.50
This post will cover how social media impacts SEO. The post will cover how social media is vital to staying relevant as a business and ways that social media can boost SEO. Some ways are increasing traffic, building backlinks, and building brand awareness, recognition, and friendly relationships.
---
Short Blog Post $49.50
There's more powerful -- and natural -- way to boost your search engine rankings than through organic SEO. This article introduces the concepts, advantages, and strategies involved in this form of marketing.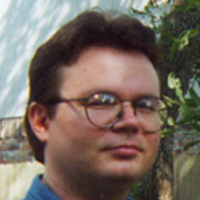 ---
Short Blog Post $49.50
The post will recommend how to properly optimize your on-page site content in conjunction with off-page SEO techniques to increase your rankings. I will emphasize the importance of incorporating these optimization methods with an intriguing, strategically placed opt-in form and seamless email marketing funnel to facilitate successful lead generation. I will discuss the benefits of ensuring relevant and current SEO strategies are practiced due to their interconnectedness with generating leads.
---