Blog Ideas From Freelance Writers
Content marketing blog ideas from freelance writers available for hire. Scripted vets bloggers for quality, creativity and expertise..
Get Started
Standard Blog Post $76.75
This blog will outline five CRO tips that can be easily implemented and boost your conversions via your money/lead pages. It'll also highlight how to use Google Analytics data to identify problems areas and monitor performance. A CRO dashboard template can be provided as a bonus.
---
Standard Blog Post $113.75
From your traditional grandma to your hip young nephew, tech gifts are always well received. This guide will recommend tech gifts that are appropriate for everyone on your holiday list. It will be broken down into categories, such as "tech newbie" up to "expert" to simplify the gift giving process.
---
Short Blog Post $49.50
In this blog post, I'll discuss five reasons why small businesses are failing at their SEO strategies and, beneath each reason, I'll provide a solution. I'll include a creative commons image and I'll use the following in-text resource links: https://www.forbes.com/sites/johnrampton/2016/09/14/20-reasons-your-business-is-failing-at-seo-and-how-to-fix/#4d23d4964363 https://www.inc.com/dave-kerpen/6-reasons-your-seo-campaign-is-failing.html https://www.huffingtonpost.com/entry/8-things-every-business-needs-to-know-about-seo_us_59833b97e4b094ff5a3f0c47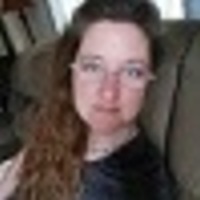 ---
Short Blog Post $49.50
Post contains an introduction, 3 subheadings with text providing tips to creating an ideal about us page, and a call to action at the end of the post.
---
Standard Blog Post $76.75
This piece will explain in simple terms how blockchain works, and then give several examples of how it can be used, from secure transactions, to smart contracts, to tracing goods and deliveries.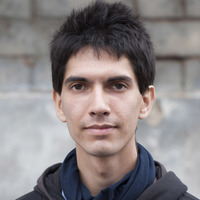 ---
Standard Blog Post $76.75
This article will delve into the many benefits of software-defined data centers (SDDCs) and why they are quickly overtaking hardware-based data centers. Key points include: -SDDCs allow for easier migration to the hybrid cloud -SDDCs are far more efficient than hardware-based data centers -Greater agility and flexibility -Opportunities for automation
---
Short Blog Post $49.50
This article will use scientific research to demonstrate why HIIT workouts make such a big difference. Key points: --Increased calorie burn a full 24 hours after the workout -Promotion of healthier blood glucose levels -HIIT provides better improvements in maximum oxygen consumption - leading to better cardiovascular health
---
Short Blog Post $49.50
Always on the lookout for ways to make your holiday more ethical and sustainable? Here are five ways to enjoy a green Christmas on any budget. 1. Wrapped in Green: Use recycled gift wrap 2. Go Bulk: Shop waste-free for holiday meals 3. Give the Gift of Time: Gift ideas that don't require wrapping (or shopping) 4. DIY Decor: Use what you already own to decorate your space 5. Share the Love: Invite others to join your waste-free holiday by hosting a potluck meal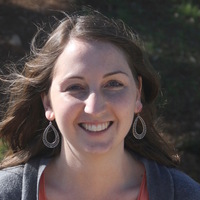 ---
Short Blog Post $49.50
I will discuss how the same SEO and lead generation principles that make other types of businesses successful can be applied to creative businesses (artists, writers, etc) and go through the top 7 ideas to help artists attract fans and potential buyers.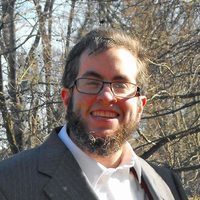 ---
Short Blog Post $82.50
This post will focus on the upcoming holidays, without specifically identifying one occassion. It will hone in the greatest tech gifts for people of all ages. I.e. digital picture frames for grandma, VR headset for teen nephew..etc.
---
Short Blog Post $95.00
This will be catered towards those with intermediate knowledge of SEO practices. It will discuss the future of SEO, specifically what to expect as we head into 2019. It will feature 5 main predictions, made by experts in the industry with facts and statistics included.
---
Standard Blog Post $76.75
I want to write an article about three different alarm apps that are designed to force heavy sleepers out of bed and inform people of their benefits. Many people would benefit from these alarm clock apps because they require certain activities to turn off the sound and some double check that you're still awake. I would go as far as to compare and contrast these apps, all while praising each one because I have benefitted from them as a heavy sleeper myself. The title isn't set in stone and I am more than happy to adjust it as well as the format of my content if you like the idea. I just wanted to put that out there too!
---