Blog Ideas From Freelance Writers
Content marketing blog ideas from freelance writers available for hire. Scripted vets bloggers for quality, creativity and expertise..
Get Started
Short Blog Post $49.50
By harnessing the strong marketing potential of Facebook and creating a Facebook Business page that serves as an interactive extension of your corporate website, you can increase brand awareness, online visibility, and sales.
---
Short Blog Post $49.50
Your retail team of employees is whom the customer will have direct contact with when they walk into your store. A proactive team who engages the consumer in a positive manner is especially valuable, and directly serves to increase sales and the customer shopping experience.
---
Short Blog Post $49.50
At first, the idea of forming an LLC may seem confusing and daunting, and you may not be sure where to start. But it is actually not that difficult a task at all. Each state has their own rules regarding forming an LLC, but these five general tips can help you through the process.
---
Standard Blog Post $77.50
The trend of complete and integrated software suites is one of the top growing business software trends in 2019 and beyond. This SEO rich blog post will discuss, in extensive detail, why this is so -- what do these suites offer that standard software does not? This post will conclude with a soft-sell CTA (call to action) for the client.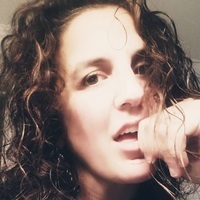 ---
Short Blog Post $70.00
It comes as no surprise that politics have been a huge topic of discussion across the country since the latest election. Unfortunately, these heated debates often emerge in the workplace. This post will provide helpful and actionable advice for HR professionals who are plagued with political feuds.
---
Standard Blog Post $95.00
Catered towards those who have difficulties managing their finances, this piece will detail five actionable steps that readers can take to improve their finances in the new year.
---
Short Blog Post $49.50
The hook will be a comparison of organic marketing and other trending uses of organic, like organic produce. The three ideas, which can be changed would be: 1. Answer Real Questions 2. Enjoy Stable Growth 3. Create a Loyal Following.
---
Short Blog Post $49.50
This article will briefly describe the difference between 2x4 and 2x6 framing for a building's envelope. After comparing and contrasting, the article can include a call-to-action to contact a local contractor or lumber supply company.
---
Standard Blog Post $76.75
This post will offer a brief description of merchant cash advances, as well as primary ways businesses can benefit from this financing option. It will provide a few scenarios where a company could improve their financial situation with an advance, and in the conclusion suggest using your merchant cash advance service.
---
Short Blog Post $70.00
Learn what some states and companies are doing in efforts to close the gender wage gap and the role HR professionals can play in effecting changes in their own organizations.
---
Standard Blog Post $113.75
If the idea of saving for your child's future seems daunting, don't despair. Every budget has some low-hanging fruit that's easy to pluck. A list of some of the easier, more painless ways to cut household spending to redirect those savings directly into investments for college.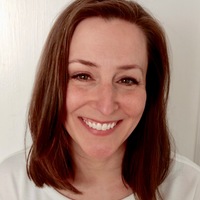 ---
Short Blog Post $49.50
I would discuss five emerging technology trends that human resource professionals need to know about. 1. Create Employer Brand Videos 2. Artificial Intelligence for Screening 3. Video Preview Interviews 4. Predictive Analysis 5. Increased Use of Chatbots
---