X Ideas to Boost Employee Morale
Order this Short Blog Post for $95.00:
Briefly discuss why employee morale is a key for business. Discuss some methods of boosting morale that can cross various industries. Reward program based on merit, cash bonuses, preferred shift choices, and others. Can include client ideas.
---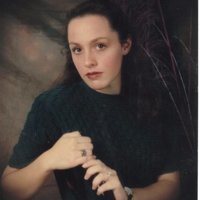 Writer for over 7 years
Last online 6 days ago
Customer Ratings:
Casey H. is a freelance writer with nearly two decades of experience writing about a variety of topics. Client satisfaction is one of her primary concerns. She appreciates receiving feedback from clients and takes it to heart. She loves the Oxford comma and always enjoys writing for clients who feel the same way. Her primary areas of focus are medical and legal topics, but she is comfortable writing about just about anything. She's written patient care sheets for parents of children with hypoplastic left heart syndrome, guides about how new legislation will impact citizens, product descrip...
Hire Casey