Why Your Business Needs a Tax Accountant
Order this Standard Blog Post for $76.75:
Most medium and large-sized businesses have their own internal accountant or team of bookeepers. When tax time rolls around, it is essential that you seek outside consultation. This article focuses on the special insight a tax accountant offers.
---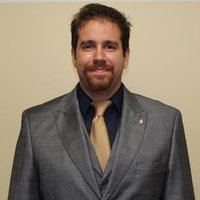 Owner of Macolino Enterprises, Joseph focuses on creating conversion-driven copy while integrating SEO best practices for the best overall results. He researches each project carefully and ensures that the writing is concise and to the point. This results in better readability for prospective customers, and means a better conversion rate for the business owner.
Customer Ratings: