Blog Ideas For Virtue
Content marketing blog ideas from freelance writers available for hire. Scripted vets bloggers for quality, creativity and expertise. See how blog ideas work...
Short Blog Post $49.50
This article would focus on how to utilize a virtual recruiter to speed up interviews, place my staffing employees, and increase client productivity through pre-screening processes.
---
Standard Blog Post $76.75
Virtual Private Networks (VPNs), which come in both software and hardware variants, can benefit your business in many important ways. This article explains what VPNs are, how they work, and why you might need one.
---
Standard Blog Post $170.00
Virtual reality (VR) and augmented reality (AR) are no longer promising tech... they are delivering on those promises. Here are some of the ways firms using practical applications of VR and AR today, from building design to maintenance.
---
Standard Blog Post $76.75
Truth is stranger than fiction -- you can now breed virtual cats to sell in an online marketplace. Here's how to get started with this interesting endeavor that requires a small investment in the cryptocurrency known as ethereum.
---
Short Blog Post $49.50
In recent years, there have been more technological advancements in the way people search the web, including through personal virtual assistants and voice search. This article will help viewers understand how voice search changes the dynamics of SEO.
---
Short Blog Post $49.50
Article will review topics and speakers at F8 2017, the Facebook Developers Conference taking place in April. Conference will be available virtually to anyone that registers. Quick review of venue and virtual registration procedures.
---
Short Blog Post $51.25
Intro with the booming growth of our aging population and touch on their buying power, explaining why they an important demographic. Introduce these tech gadgets for Baby Boomers and seniors. Describe the gadgets and why they would be appealing. 1) Ambient Intelligence Devices/wearables/IoT ( (i.e. Neura and the Onyx Digital Pharmacy provide medication reminders/alerts; Lifepod, a voice-controlled virtual caregiver; and ElliQ - intelligent robot meant to act as a companion and ease loneliness) 2) The Bond Stick -- works as both an umbrella and walking stick and has built-in functions, like an MP3 player and alarm sensor. 3) Tablets for Seniors with magnifying glass and simplified apps 4) Key/Phone Finder (i.e. Tile Mate) 5) Gilette Treo designed to allow caregivers to shave seniors.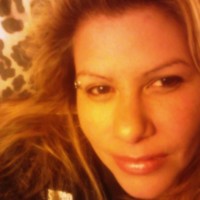 Colorado Springs, Colorado, United States
---
Standard Blog Post $107.50
**Proposed article length: 750 words. This is a very interesting and emerging topic, and I already have ample experience writing about autonomous vehicles and AI.*** I'd like to write an informative and conversational article about how self-driving cars work, how AI is being improved, and how self-driving cars will soon be safer and more reliable than even the most skilled human driver. Topics I'll cover are: 1) How data is being captured from both the real world and the virtual world, 2) How AI software 'thinks' during driving, how the vehicle processes information (GPS, internal & external sensors etc) and how your car creates an image of the world around it 3) How self-driving cars will change the driving and transport industry (for example, approximately 4 million existing US jobs will become obsolete in the next 5-15 years) 4) What the roadmap is for the next 5-10 years, during which we will see the emergence of "SAE Levels 4 & 5" - which are complete driving autonomy. It would be a pleasure to write this article for you, thank you - Matthew Devitt.
---
Power your marketing with great writing.

– Start your 30-day free trial today!
Start Free Trial