Using Social Media to Recruit and Incent Employees
Order this Short Blog Post for $49.50:
Social media can be used to recruit employees, with employers looking to sites like Facebook and Twitter for helpful details about a potential employee's background, level of responsibility, and more. It can also be used to incent employees, offering social media recognition on the company's website as a way to get workers to do better. I'll delve into both areas and why they work well in today's day and age.
---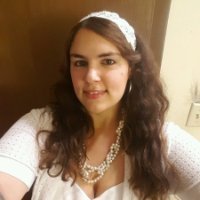 Holland, Michigan, United States •
Last online 7 days
I am an experienced article, blog, and general content writer looking to create well-written and creative pieces that will impress your audiences. Since I was a little girl, I have loved to read and write. Taking courses through school only made me love it more. For the past 10 years, I have been a blogger on the HubPages website, where you can write about anything you desire, and easily read new and interesting things from others as well. For over 8 years now, I have worked as a freelancer, writing for a number of private clients and writing sites to create a wide variety of articles, blog posts, product reviews, and web content on all sorts of topics. Writing is my passion, and I look forward to many more opportunities in this field!
Power your marketing with great writing.

– Start your 30-day free trial today!
GET STARTED