Top 5 Apps for Making Friends
Order this Standard Blog Post for $76.75:
Online dating has become a great way for people to meet a love interest, but what about friendship? There's an app for that too. Bumble BFF and Tinder Social are just two examples of apps to help you meet platonic pals.
---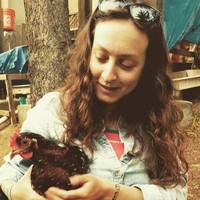 Oakland, California, United States
Writer for almost 6 years
Last online 13 days ago
Customer Ratings:
I'm a freelance writer who has been working in the field of content creation and digital marketing for more than five years. My favorite topics to write about include technology, marketing, health, fitness and nutrition, though as a professional content provider and ghost writer, I can easily write about pretty much anything! I am great at providing a tone that is appropriate for the job and enjoy learning about a variety of subjects through my writing work. In addition to blog posts, I enjoy writing product descriptions and neighborhood or city descriptions for real estate and other region...
Hire Dayva