Top 4 Reasons to Choose a Gamma Knife Procedure for Brain Disorders
Order this Short Blog Post for $49.50:
I will write about the benefits of this non-invasive surgery for brain tumors, vascular problems and functional disorders, like trigeminal neuralgia. Many people do not know about this relatively new type of surgery or how it works,. I will explore the benefits and the success rates in my article.
---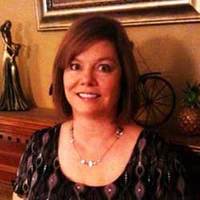 Memphis, Tennessee, United States •
Lori was born in Tennessee and has lived in Memphis since 1982. She cherishes the variety of places available to explore in her home state from the musical influences of Elvis Presley's hometown and Beale Street to the wonders of the Smoky Mountains. Lori enjoys writing about health, travel, green living, personal finance, business management, decorating, family issues and much more. She has worked in the medical field for 25 years, and supplements her income doing what she loves best—writing. Her favorite pastimes are spending time with her loved ones, reading and traveling. Lori attended the University of Arkansas, and the University of Memphis majoring in education and is also a medical assistant. She enjoys writing articles that are informing, entertaining and instructive. She is well-versed in many topics.
Customer Ratings: