Top 3 Workouts If You Don't Have a Gym or Time To Exercise
Order this Short Blog Post for $49.50:
This post is for the busy mom or the career person who wants to stay in shape but doesn't have time to do a 30 minute workout video on YouTube or go a to a gym. It features the three most effective overall exercises in three categories that can easily be interspersed into your day: Upper Body, Lower Body, and Cardio. The Upper Body will be focused on pushups. How to do them properly, how to set up your number of reps, and what muscles they strengthen and overall benefits. The Lower Body will be focused on squats, with details on good alignment, coming up with sets and numbers of reps, and what muscles they strengthen and other benefits. And the Cardio section will be focused on walking or running up and down stairs with information on how to squeeze that into your day, and the cardiovascular and muscular benefits.
---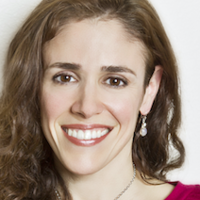 Hello, and thank you for checking out my profile. I write audience-relatable articles on content marketing, fitness, natural health and beauty, lifestyle, writing, business, personal development, fashion, and more. My pieces can be brief or long-form, but I always aim for them to be an entertaining read. If they aren't, then who will read them? Also, I'm well versed in SEO practices and can create content that ranks higher in search engines for terms that your audience will most likely be searching for. My introduction to writing online content began in 2008 writing professionally for the women's blog, Twolia, and producing yoga videos and articles for my site, Get Exercised. In 2012, I started coaching women on attracting love and began writing articles for my website. Additionally, I contributed personal growth and love article...
Customer Ratings: