This Immersive Suit Brings VR to Life
Order this Standard Blog Post for $76.75:
The Tesla Suit is a brand new way of bringing VR to life. Using heat pads and electronic impulses, the full-body suits completely immerse players in the game. This article would discuss the suit and possible applications of the technology.
---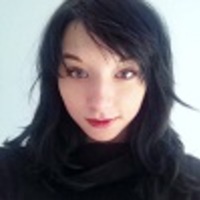 Norwich, England, United Kingdom
Writer for almost 6 years
Last online over a year ago
Customer Ratings:
I am a freelance writer and editor based in Norwich. I write stories, plays, and of course, I blog. But I also write a lot of nonfiction content, and that's where you come in. Content marketing, blog posts, SEO Optimisation - I do it all. So if you're looking for someone who's friendly, hard-working, and above all professional, then give me a bell and we can start working together!
Hire Eleanor