The Top 5 BBQ Mistakes Made Every Summer
Order this Short Blog Post for $49.50:
This post will rank the top five most common mistakes people make when grilling their food. This post will focus on cooking methods and the proper bbq grill handling methods.
---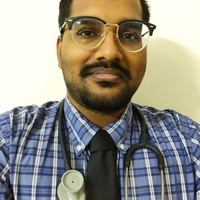 Los Angeles, California, United States
Writer for over 5 years
Last online 3 months ago
Customer Ratings:
Dr. Vishnu Reddy is a recent graduate from medical school who also has over five years of experience in the SEO and Content Marketing field. He's spent years writing online for scientific and medical blogs and websites for both large businesses and private medical practices. He has specialized knowledge of the medical, health and lifestyle content markets. He's also written for chemical plants, law firms, and real estate. His wide range of experience has helped modest medical practices and large scale industrial chemical plants alike to boost traffic and customers to their websites.
Hire vishnu