The Artificial Womb: The Next Step In Reproductive Assistance
Order this Standard Blog Post for $76.75:
In the outline for this topic, the concept of reproductive assistance would be introduced, followed by what the artificial womb is and how it came to be. I would then talk about the possible pros and benefits of the artificial womb before moving on to how well it worked for sheep. The next subtopic would be listing its potential uses, such as helping premature babies before bringing up the potential downsides of continued reliance on reproductive assistance, plus exploring if we are even ready as a society for this to be a thing, both yes and no.
---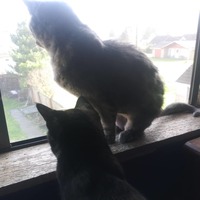 Hoquiam, Washington, United States •
Tonya enjoys writing about a wide variety of subjects and prefers not to limit herself to one area. She believes that limiting oneself a small number of subjects limits the potential and the capability of the writer. Tonya writes in her personal life as well, even participating in National Novel Writing Month, or NaNoWriMo, for eight years. NaNoWriMo is where participants challenge themselves to write a 50,000 word, or more, novel in the month of November.
Customer Ratings: