Blog Ideas For Target Audience
Content marketing blog ideas from freelance writers available for hire. Scripted vets bloggers for quality, creativity and expertise.
Short Blog Post $49.50
Target audience: Millennials (college students and young professionals) living with limited time & money, but with the desire to give back. Outlines 3 easy ways to support charities/nonprofits. Angle (lifestyle, financial, etc.) tailored to audience.
---
Short Blog Post $49.50
Five ways to find and befriend your target audience include monitoring keywords to locate relevant conversation, engaging in forums and communities, hosting online or offline events and building a presence where your competitors' audience is present.
---
Short Blog Post $49.50
Break through the noise of mass advertising. Find your target audience, then drill down further. An intro to how audience segmentation increases engagement and sales with targeted ads, remarketing efforts, segmented email lists, and custom content.
---
Short Blog Post $49.50
This post will outline three keys to writing quality content for the web that target audiences want to read, including: 1. know your audience, 2. add value (don't only sell), and 3. incorporate keywords to improve SEO.
---
Short Blog Post $82.50
This blog post will discuss the benefits of taking finance classes in college for non-finance majors. Target audience includes those currently enrolled in college courses.
Washington, District of Columbia, United States •
---
Short Blog Post $51.25
Intro with a quick overview of WordPress and its popularity as a website platform. Touch on why the target audiences wants to create a website (i.e. they're a business/nonprofit/blogger who needs an online presence to attract clients/customers/audience). Segue into why it's better to use a pro for this. (Sample: As a business owner or entrepreneur, you're smart, innovative and motivated. Learning how to create a basic WordPress website is likely well within your capabilities, but why would you want to? You're a professional who recognizes the value of your products and services and you convey that to potential and existing customers every day. Take your own smart advice. Do what you do best and for everything else, hire experts to do what they do best.) Hit the benefits: Better Use of their valuable time / High-Quality Work / More website options/variety when working with a pro / SEO Advantages with an experienced WP developer.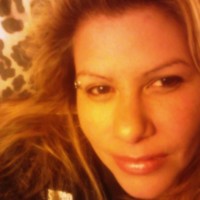 Colorado Springs, Colorado, United States •
---
Short Blog Post $49.50
This blog discusses the prevalence of high-functioning depression and the stigma against one being able to function with a mental illness. The target audience is both those with mental illnesses and those that don't understand how common it is.
---
Short Blog Post $49.50
Social media is ubiquitous, with just about everyone in your company using at least one social networking platform. Learn how to advertise job postings on social media, with tips like attracting target audiences and going where the professionals are.
---
Power your marketing with great writing.

– Start your 30-day free trial today!
Start Free Trial