SEO Tips to Capture More Leads
Order this Short Blog Post for $49.50:
The post will recommend how to properly optimize your on-page site content in conjunction with off-page SEO techniques to increase your rankings. I will emphasize the importance of incorporating these optimization methods with an intriguing, strategically placed opt-in form and seamless email marketing funnel to facilitate successful lead generation. I will discuss the benefits of ensuring relevant and current SEO strategies are practiced due to their interconnectedness with generating leads.
---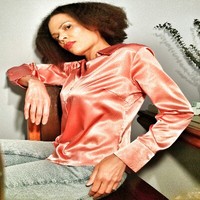 New York, United States •
I have extensive experience as a digital marketer since creating my site in 2012. I utilize SEO and analytics to continually improve optimization of my site and integrate monetization techniques into my web design to generate revenue. I contribute my expertise in these areas, as well as social media marketing and email marketing to assist my clients with furthering the success of their businesses.
Customer Ratings: