Blog Ideas For Safety
Content marketing blog ideas from freelance writers available for hire. Scripted vets bloggers for quality, creativity and expertise. See how blog ideas work...
Short Blog Post $55.88
If you've seen someone walking while looking at their cell and narrowly miss a collision, they may have been playing Pokemon Go. This blog post will offer safety tips to help keep this newest craze more pleasant than perilous.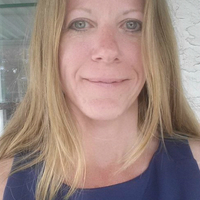 Vancouver, British Columbia, Canada
---
Standard Blog Post $76.75
This blog post will present recommendations for home automation systems that assist with creating a safe environment. The devices will include a range of security and hazard prevention smart home products.
---
Standard Blog Post $76.75
1. Supreme Safety 2. Awesome Acceleration 3. Autopilot Feature 4. Electric Output 5. Supercharging Stations Nationwide Article would be written as listicle with intro and concluding paragraphs.
---
Standard Blog Post $76.75
For many, ultrasonic pest control is a fantastic alternative to poisons and exterminators. It's not for everyone, but those who are able to should seriously consider the safety benefits associated with ultrasonic pest control.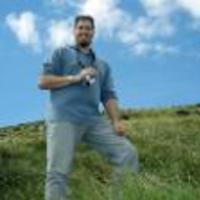 Cary, North Carolina, United States
---
Standard Blog Post $88.75
This post will hone in on 5 lesser known benefits of equipping your home with home automation devices. Instead of focusing on concepts like easy ordering, it will discuss benefits like improving safety and being more.eco-friendly.
---
Standard Blog Post $89.35
I will weigh the pros and cons of hiring a professional to assist with accounting versus utilizing software. I will discuss the advantages of having personalized attention and human input when working with an individual, in contrast to the accuracy provided by accounting software. I will note the possibility of human error, as well as the ability to decipher subtle nuances not yet perfected in artificial intelligence. I will point out the beneficial integration of both techniques for ensuring access to the most in-depth analytics and insight. I will explain the attributes of employing either option solely, such as the control provided by independently managing software features and the safety net involved with allowing professional accounting management.
---
Short Blog Post $49.50
Since water is an important aspect of fitness, I decided it was an important topic to cover. The subtopics I have outlined are: • The importance of water • Health benefits of water • How much water a person needs to drink, which includes a couple of formulas • Signs of water intoxication from drinking too much water, plus how much water a person can safely drink in an hour and in a day • What if a person doesn't like the taste of water • Apps to remind a person to drink water, as well as tracking how much they have consumed
---
Power your marketing with great writing.

– Start your 30-day free trial today!
Start Free Trial