Blog Ideas For Rock
Content marketing blog ideas from freelance writers available for hire. Scripted vets bloggers for quality, creativity and expertise.
Short Blog Post $51.25
This post would offer up a few reasons why sunglasses are an essential piece of summer gear — focusing on the medical and style benefits — and highlight a few popular styles for 2018.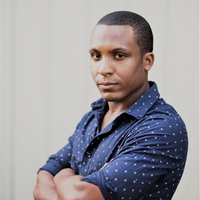 Fort Washington, Maryland, United States •
---
Short Blog Post $49.50
This lifestyle post will discuss the most exciting trends for summer 2018 in the form of a product round up/list. The list will include premium press-on nails, clip-in hair extensions, and au naturale-looking makeup for the millennial woman.
---
Standard Blog Post $132.50
This blog post will focus on digital tools to help any biz owner or entrepreneur succeed and be more productive: Buffer, Adobe Creative Cloud, Evernote, Google forms, etc. :)
---
Standard Blog Post $133.75
After a rocky end to 2018, many investors are worried about what 2019 will bring. Now is the time to make sure your asset allocation is right and you have a solid emergency fund. After that, stay the course and keep up your regular investments no matter what.
---
Short Blog Post $70.00
This post will offer 5 NYC events that people must attend as the holiday season approaches. It will include classic events, like the lighting of the Rockefeller Center tree, as well as unique events, like the 9th Annual Latke Festival.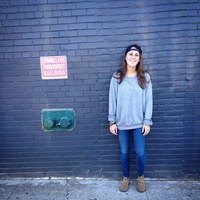 New York, New York, United States •
---
Short Blog Post $49.50
Maybe you're looking for a new job because of a bad boss, or maybe there is a skill you truly want to improve upon, but how do you frame those as a positive? These tips help you navigate the rocky road of uncomfortable questions.
---
Short Blog Post $70.00
Just announced- boxing match between newly licensed boxer & MMA champion, MacGregor, has gotten his mad wish & will be facing undefeated welterweight champion, Mayweather this June. Comic quote from Ricky Hatten via Business Insider. Research links.
---
Short Blog Post $49.50
This will be describing what cockroach milk is, why everyone is going crazy about it, and what the benefits actually are opposed to what everyone is saying.
---
Short Blog Post $49.50
Hockey has had increasing popularity and is a great sport to become a fan of, even if you're new to being a sports fan The community is great, and Hockey promotes initiatives to be more inclusive like the You Can Play Project.
---
Short Blog Post $51.25
A lighthearted blog examining why we mock restaurants who love to serve food in little wire baskets or on slabs of slate or blocks of wood, referring to sources such as @wewantplates.
---
Short Blog Post $51.25
Easy to come up with "bad idea" reasons, but: 1) Makes for a great cocktail party conversation 2) Out-hipstering everyone, permanently 3) Creates a closet that is full of intrigue 4) Incredible soil for free 5) Amazing low maintenance science project
---
Short Blog Post $53.25
This article will outline three original and unusual gift ideas for avid runners, with a focus on gifts that non-runners might otherwise not have thought of. Example: a good pair of elastic lock laces.
---
Power your marketing with great writing.

– Start your 30-day free trial today!
Start Free Trial