Blog Ideas For Recruitment
Content marketing blog ideas from freelance writers available for hire. Scripted vets bloggers for quality, creativity and expertise.
Short Blog Post $57.50
Article will examine how to boost diverse STEM recruitment. Topics will include targeting affinity campus groups, networking events with employees, and building robust career development/mentorship programs.
---
Short Blog Post $49.50
Amazon set up a secret project which attempted to create an algorithm that could pinpoint the perfect candidate from thousands of applicants. However, it was forced to dump the automated software when it was found to screen out female applicants. The issue arose because the data used to teach the algorithm what a successful candidate looks like was based on the company's past workforce - which has been overwhelmingly male. This case suggests that despite the millions being invested into human resourcing software, when it comes to finding the right candidate, there is still no substitute for human skill. SOURCE: https://www.reuters.com/article/us-amazon-com-jobs-automation-insight/amazon-scraps-secret-ai-recruiting-tool-that-showed-bias-against-women-idUSKCN1MK08G
---
Short Blog Post $57.50
Looking at the rise in popularity of recruiters using LinkedIn to find candidates. Will weigh up the pros and cons of LinkedIn, and whether it will eventually replace traditional recruiter roles all together.
---
Short Blog Post $120.00
Recruitment strategies have changed significantly over the years. Today, it's a candidate-driven market and companies are proactively looking for new ways to attract and retain high-value talent. But the old outbound ways of sourcing new job candidates is quickly becoming replaced by effective inbound recruiting methods. This blog post will discuss how inbound recruiting strategies can be deployed with HR teams to provide a long-term solution for improving company talent pools.
---
Short Blog Post $49.50
Recruitment isn't just about finding impressive candidates - it's about making a good impression as a company. These three common mistakes could make all the difference, including poorly spelled recruitment ads and bad attitudes at interviews.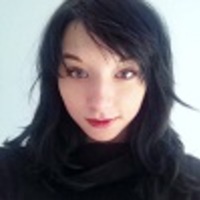 Norwich, England, United Kingdom •
---
Short Blog Post $49.50
This blog post outlines three reasons why every Human Resources Department should make social media part of their recruitment strategy. Reasons include: Cost Effective, Easy to Track Conversions, Highly Targeted Audiences.
---
Short Blog Post $49.50
Sexism. Age discrimination. Salary discrimination. People looking for work face challenges every day. To get interviewed faster, try recruitment agencies as they work directly with HR managers. Here are top tips to get your foot in the door.
---
Short Blog Post $88.75
For most hiring managers, finding the right candidate for the job is still a guessing game. These 4 recruitment methods will show how to hone in on essential attributes you seek in a prospective employee.
---
Short Blog Post $70.00
Three tips for recruiters/HR teams looking for the world's best talent. I will write about how analytics software, applicant tracking systems and career events optimize the recruitment process. I will also include industry facts and stats.
---
Power your marketing with great writing.

– Start your 30-day free trial today!
Start Free Trial