Blog Ideas For Price
Content marketing blog ideas from freelance writers available for hire. Scripted vets bloggers for quality, creativity and expertise. See how blog ideas work...
Standard Blog Post $76.75
iOS 11 is a huge OS update, one of Apple's biggest in recent memory, with many user-focused tangible feature enhancements. This blog will be both educational and functional, driving awareness as well as providing a primer on how to take advantage.
---
Short Blog Post $82.50
Your insurance company may probe you with questions after your claim is paid. They want to know whether someone caused your injuries. If so, they will sue that party to recover their losses. Learn more about this process, called "subrogation."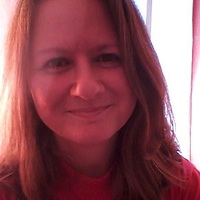 Vancouver, British Columbia, Canada
---
Short Blog Post $49.50
When your enterprise acquires a new IT business, you're also getting its engineers. That's why you want to be strategic when shopping around. Discover 3 benefits for hiring tech talent via business acquisitions, such as a streamlined hiring process.
---
Short Blog Post $87.50
During a government shutdown, clients often want to know what's happening with their cases. In a partial shutdown, most courts continue as normal until new funds from Congress are needed. Once funds run out, routine matters will pause but criminal arraignments and other emergency proceedings will continue. Cases against a government agency may pause sooner if that agency is shut down.
---
Standard Blog Post $113.75
From your traditional grandma to your hip young nephew, tech gifts are always well received. This guide will recommend tech gifts that are appropriate for everyone on your holiday list. It will be broken down into categories, such as "tech newbie" up to "expert" to simplify the gift giving process.
---
Short Blog Post $49.50
At first, the idea of forming an LLC may seem confusing and daunting, and you may not be sure where to start. But it is actually not that difficult a task at all. Each state has their own rules regarding forming an LLC, but these five general tips can help you through the process.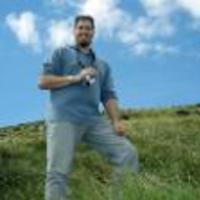 Cary, North Carolina, United States
---
Standard Blog Post $107.50
**Proposed article length: 750 words. This is a very interesting and emerging topic, and I already have ample experience writing about autonomous vehicles and AI.*** I'd like to write an informative and conversational article about how self-driving cars work, how AI is being improved, and how self-driving cars will soon be safer and more reliable than even the most skilled human driver. Topics I'll cover are: 1) How data is being captured from both the real world and the virtual world, 2) How AI software 'thinks' during driving, how the vehicle processes information (GPS, internal & external sensors etc) and how your car creates an image of the world around it 3) How self-driving cars will change the driving and transport industry (for example, approximately 4 million existing US jobs will become obsolete in the next 5-15 years) 4) What the roadmap is for the next 5-10 years, during which we will see the emergence of "SAE Levels 4 & 5" - which are complete driving autonomy. It would be a pleasure to write this article for you, thank you - Matthew Devitt.
---
Power your marketing with great writing.

– Start your 30-day free trial today!
Start Free Trial