Blog Ideas For Organization
Content marketing blog ideas from freelance writers available for hire. Scripted vets bloggers for quality, creativity and expertise. See how blog ideas work...
Short Blog Post $49.50
A summary of the importance of cultural diversity in the performing arts, with a spotlight on three organizations that are working toward this aim: The Sphinx Organization, classical music; Project Plie, ballet; and Ground Up & Rising, theatre.
---
Short Blog Post $49.50
This article will highlight ways of developing staff in the workplace and retaining them as employees. It will include ways of stretching people through challenging projects and having development programmes in place.
Dorchester, England, United Kingdom
---
Standard Blog Post $76.75
Email may be a critical business tool, but it can also be the weak link in your organization's data security. This articles discusses smart email practices for minimizing the risks of data theft or abuse.
---
Standard Blog Post $76.75
This blog post will discuss the benefits of getting outside help with the data management needs of a small business, noting areas such as security, organization, and processing.
Washington, District of Columbia, United States
---
Short Blog Post $49.50
No one wants to talk about letting employees go, but it's also a bad idea to keep people on who aren't the right fit for the organization. This post will detail the most urgent reasons to fire someone who is bringing the company down.
---
Short Blog Post $70.00
Learn what some states and companies are doing in efforts to close the gender wage gap and the role HR professionals can play in effecting changes in their own organizations.
Oakland, California, United States
---
Short Blog Post $49.50
Human resources are the people who make up the workforce. But how can HR management contribute to a healthy workplace? This article will introduce the HR responsibility in an organization.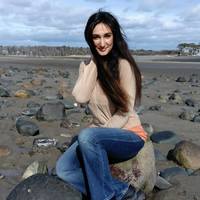 Kennebunkport, Maine, United States
---
Short Blog Post $49.50
Employment branding may sound like a trend or an industry buzzword, but it's actually quite important. Employment branding encompasses the strategy used by employers to increase awareness of the organization and improve its reputation as an employer. Doing this well can have a far-reaching effect on productivity, retention, and reputation with consumers too. Here's to discussing why businesses should care about their brand as an employer.
---
Short Blog Post $49.50
Social media is everywhere, and it isn't just for personal use. This short blog post will explain five ways you can use your business's Facebook page to recruit new hires, including tagging other organizations and utilizing visuals.
Pittsburgh, Pennsylvania, United States
---
Short Blog Post $88.75
If your to-do lists and calendars scattered across devices and scraps of paper, you might be ready for this innovative way to plan, organize, and execute your life tasks. 

Try the simplicity, elegance, all-in-one organization of the bullet journal.
St. Louis, Missouri, United States
---
Short Blog Post $49.50
The article would include an explanation of what holistic dental care is. Holistic or biological dentists are aware of how the teeth affect one's general health. This pertains to periodontal issues, filling materials, root canals, etc. There are organizations which make referrals to holistic dentists as well as various books that discuss aspects of this field. Both would be mentioned. Addtionally, there are particular tests which holistic dentists offer.
---
Standard Blog Post $76.75
Freelance and contract workers need to file regular income reports and pay quarterly taxes. Missing a deadline or failing to file can come with stiff financial penalties. This piece will provide a quick overview of required reporting and some organizational tips to make the task manageable.
---
Power your marketing with great writing.

– Start your 30-day free trial today!
Start Free Trial