Microsoft Unveils New MR Tech Microsoft Layout to View 3-D Holograms
Order this Standard Blog Post for $107.50:
With Microsoft Layout available May 22nd, businesses like supply chains will have an optimized way to view designs. Layout lets users view 3-D models in real-world scale by viewing high-quality holograms in their physical space with Hololens headset.
---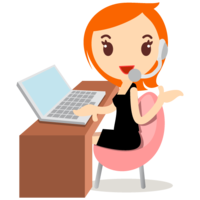 If you're like me, you can't stand "stuffed content" and "word fillers". When you're ready to hire an efficient writing service with proven results, contact me. My name is KT and as a freelance writer, my services include email newsletters, press releases, articles, blogs, sales copy, ebooks, Twitter feeds, Facebook posts, SEO content, product descriptions, white papers, and landing page content. Industries that I work in include gaming, finance, parenting, travel, real estate, marketing, compliance, B2B, B2C, and several other areas. My clients include Keller Williams Realty, Turtle Airways, High Brow Vapor, D Koder Marketing, Bryant Consultants, Chat 2 Engage, You Move Me, DPT Law: Crime Victim Lawyers, Star Ship It, and El Montubio. About Me: I'm in grad school for business management and marketing and I write freelance full-ti...
Customer Ratings: