Medium: A New Direction in Digital Publishing
Order this Standard Blog Post for $76.75:
Conventional wisdom has it that the best place for your content is your own domain - but new publishing platforms are changing that view. This article discusses how Medium offers a new way to share content and build an audience on its platform.
---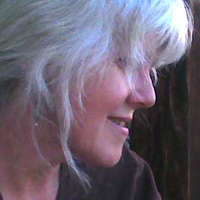 Benson, Arizona, United States •
Carla Jean McKinney is a freelance writer and digital artist who writes long articles and whitepapers on artificial intelligence and robotics, SaaS for biopharma and medicine, and digital innovation in healthcare and the life sciences. A longtime college writing instructor with a background in journalism and degrees in literature and linguistics, she helps brands and businesses build authority as thought leaders in scientific and technical fields. Carla has certificates in digital design and illustration, and she also produces ebooks and other visual content. She lives and works in the borderlands of Southern Arizona.
Customer Ratings: