Blog Ideas For Marriage
Content marketing blog ideas from freelance writers available for hire. Scripted vets bloggers for quality, creativity and expertise. See how blog ideas work...
Short Blog Post $49.50
This piece will explore how legalized same-sex unions will impact the economy in different sectors by creating new demands for services.
Denver, Colorado, United States
$10.8K Earned
97% Job Acceptance
86% Followed Guidelines
71% Customer Happiness
---
Short Blog Post $49.50
Most celebrity couples tend to fizzle out within a few years or less, never making it long-term. There are a few couples, however, who have done well at maintaining their marriage. Most that seem to last are those who stay out of the spotlight.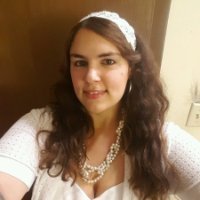 Holland, Michigan, United States
$2.66K Earned
100% Job Acceptance
100% Followed Guidelines
75% Customer Happiness
---
Standard Blog Post $99.25
Tips and tricks for engaged couples looking to finance a dream wedding without the financially devastating expense.Looking at practical financial tips, and discussing some DYI strategies.Starting with the history of marriage &traditional gift-giving.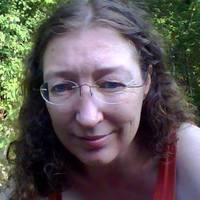 Owen Sound, Ontario, Canada
$6.3K Earned
97% Job Acceptance
76% Followed Guidelines
66% Customer Happiness
---
Short Blog Post $132.50
Natural selection is not a deliberate process. There's no consciousness behind it executing a grand plan for humanity. But if there were, that consciousness would not be your friend. We attribute our survival skills to natural selection, but it has not taught us how to survive. It has taught us how to reproduce. After that, it doesn't care what happens to us one way or the other. For that reason, we would do well to regard our "natural impulses" with suspicion. This will come as no surprise to anyone confronting the rate of unwanted teen pregnancy. Natural selection doesn't care if pregnancy ruins your life. But what about true love--the kind that makes you feel as though your destiny, your truth, and your ultimate happiness have been revealed to you? Human beings have learned to reign in (to some extent) their raw sexual hunger through morality, cultural pressure, and the law. But what if true love is natural selection's version of The Empire Strikes Back? Consider how many marriages end in divorce or acrimony. Consider how indifferent true love is to things that really support lasting relationships such as shared values, mutual respect, and the ability to negotiate successfully. Consider how true love strangely transcends sexual intercourse while leading always inevitably to precisely that. Consider that true love is great at making babies but not so good at making marriages. Once you reproduce, natural selection is interested neither in your quest for fulfillment nor your need to put the kids through college. The next time you get that loving feeling, ask yourself whether your heart is really leading you to the ultimate union of truth and beauty or natural selection is just luring you into the woods to have its way with you. The thought that our highest aspirations, like our basest urges, might be not our truest selves but something more akin to demonic possession is unnerving. But if you really want to find fulfillment, especially with another person, you might be better off trusting your head than your heart.
---
Power your marketing with great writing.

– Start your 30-day free trial today!
Start Free Trial