Blog Ideas For Light
Content marketing blog ideas from freelance writers available for hire. Scripted vets bloggers for quality, creativity and expertise.
Standard Blog Post $76.75
Article details what is click bait and what isn't. It also ties in profit making ideas around utilizing click bait. Please note this involves TRUTHFUL content, and it centers on conspiracy theories, which are hot right now.
---
Short Blog Post $49.50
This piece would detail the top 10 songs predicted to be a hit this summer, embodying a sense of everything summer: freedom, youth, road trips, beaches and friends. 1. This Summer's Gonna Hurt (Maroon 5) 2. The Night is Still Young (Nicki Minaj) 3. G.D.F.R. (Flo Rida) 4. Firestone (Kygo) 5. Sexual Healing (Kygo; who deserves to be on here twice!) 6. Shut Up and Dance (Walk the Moon) 7. Cheerleader (OMI) 8. Hey Mama (David Guetta) 9. House Party (Sam Hunt) 10. Want to Want Me (Jason Derulo) Load all of these on your iPod and head to the beach with your friends; see which you think is best as your summer 2015 anthem.
Madrid, Community of Madrid, Spain •
---
Standard Blog Post $90.00
When it comes to protecting digital assets, IT departments should be well-informed on the latest cyber security threats and how they can stay protected. This article will lay out 5 cybersecurity strategies that SMBs and SMEs should deploy right now.
---
Standard Blog Post $138.75
When it comes to protecting digital assets, IT departments should be well-informed on the latest cyber security threats and how they can stay protected. This article will lay out 5 cybersecurity strategies that SMBs and SMEs should deploy right now.
---
Standard Blog Post $126.25
This post will examine the current situation of women in the finance industry. Specific topics covered will include in which areas of the finance field women are finding success, what challenges are still being faced, and what the future might hold.
Washington, District of Columbia, United States •
---
Standard Blog Post $76.75
If you want to make sure your business is ready to boost its growth, efficiency and productivity in this new year, start by upgrading your IT system. This article explains how how to evaluate your needs and make the right modifications.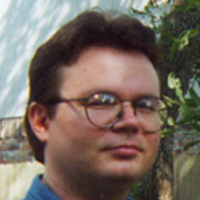 San Antonio, Texas, United States •
---
Short Blog Post $49.50
In the age of SEO, misconceptions abound. There are certain assumptions businesses except as fact (maybe because they seem so obvious) but often the reality of the matter is quite different. For instance, viral content is as valuable as some companies might think. It is expansive and wide reaching, but the message is general. Local businesses need to attract a local audience. I'll also discuss things like the importance of mobility, the trouble of duplicate content, etc.
---
Short Blog Post $120.00
Sample intro: Everyone wants to look younger and fresher all the time, but not everyone has the money to spend on pricey - and not to mention, invasive - plastic surgery treatments. But what if you could get the same dramatically different results without breaking the bank? Here are eight soft plastic surgery trends that most people can actually afford. A brighter, fresher you doesn't have to cost your entire life savings! Sample topics: dermal fillers, hydrafacial treatment, juvederm, etc.
---
Short Blog Post $53.25
Remote working is becoming increasingly popular both with workers and employees. This article will outline several of the benefits of remote working (EG: research has found that employees allowed to work remotely take fewer sick days), as well as several of the pitfalls (EG: remote employees are entirely dependent on technology). It will conclude that you should consider these points when deciding if remote working is right for you or your employees.
---
Short Blog Post $70.00
Monarch butterflies face extinction, and so does the National Butterfly Center in Mission, Texas, a sanctuary to at least 60 types of butterflies. The proposed border wall likely will mean the end of this sanctuary. Dwindling numbers of butterflies, ravaged by loss of habitats, climate changes and use of pesticides, do not just diminish beauty in the world. Dying populations of the winged insect also contribute to problems for the human populations. Learn more about butterflies plight and importance, as well as identify what actions you can take to help.
Oakland, California, United States •
---
Short Blog Post $49.50
Amazon set up a secret project which attempted to create an algorithm that could pinpoint the perfect candidate from thousands of applicants. However, it was forced to dump the automated software when it was found to screen out female applicants. The issue arose because the data used to teach the algorithm what a successful candidate looks like was based on the company's past workforce - which has been overwhelmingly male. This case suggests that despite the millions being invested into human resourcing software, when it comes to finding the right candidate, there is still no substitute for human skill. SOURCE: https://www.reuters.com/article/us-amazon-com-jobs-automation-insight/amazon-scraps-secret-ai-recruiting-tool-that-showed-bias-against-women-idUSKCN1MK08G
---
Standard Blog Post $88.75
This would be a research- and evidence-based piece that (1) explains what biometric authentication is and how it works on mobile devices, and (2) provides relevant evidence/sources to show that biometric authentication on mobile devices is more about convenience than security. The final objective of this piece would be to explain to readers how best to secure their mobile devices using the biometric, alphanumeric, and software-based security methods that are currently available. The tentative format would be the following: Introduction: Explains why discussions of mobile security is important in a world that increasingly revolves around data access and mobile devices. H2: What is biometric security? - Explains biometric authentication, comparing it to other forms of security available on smartphones (e.g. passwords, pin codes, patterns). - Mentions how biometric authentication on smartphones differs from other applications for biometric authentication; in particular, mobile biometrics is about convenience more than security. H2: What's the safest way to secure a mobile device? - Explain that, since biometric authentication is actually less secure than using certain password best practices, biometric isn't the best choice if your priority is security. - Offers tips for maximizing your security with each of the authentication methods available on smartphones. H2: Conclusion (will have a different title) - Basically summarizes the information presented. - Could offer some mention of potential mobile authentication methods that we might see in the future. - Mention the importance of securing mobile devices.
---
Short Blog Post $132.50
Natural selection is not a deliberate process. There's no consciousness behind it executing a grand plan for humanity. But if there were, that consciousness would not be your friend. We attribute our survival skills to natural selection, but it has not taught us how to survive. It has taught us how to reproduce. After that, it doesn't care what happens to us one way or the other. For that reason, we would do well to regard our "natural impulses" with suspicion. This will come as no surprise to anyone confronting the rate of unwanted teen pregnancy. Natural selection doesn't care if pregnancy ruins your life. But what about true love--the kind that makes you feel as though your destiny, your truth, and your ultimate happiness have been revealed to you? Human beings have learned to reign in (to some extent) their raw sexual hunger through morality, cultural pressure, and the law. But what if true love is natural selection's version of The Empire Strikes Back? Consider how many marriages end in divorce or acrimony. Consider how indifferent true love is to things that really support lasting relationships such as shared values, mutual respect, and the ability to negotiate successfully. Consider how true love strangely transcends sexual intercourse while leading always inevitably to precisely that. Consider that true love is great at making babies but not so good at making marriages. Once you reproduce, natural selection is interested neither in your quest for fulfillment nor your need to put the kids through college. The next time you get that loving feeling, ask yourself whether your heart is really leading you to the ultimate union of truth and beauty or natural selection is just luring you into the woods to have its way with you. The thought that our highest aspirations, like our basest urges, might be not our truest selves but something more akin to demonic possession is unnerving. But if you really want to find fulfillment, especially with another person, you might be better off trusting your head than your heart.
---
Power your marketing with great writing.

– Start your 30-day free trial today!
Start Free Trial