Blog Ideas For Interest
Content marketing blog ideas from freelance writers available for hire. Scripted vets bloggers for quality, creativity and expertise. See how blog ideas work...
Standard Blog Post $132.50
This blog post will focus on digital tools to help any biz owner or entrepreneur succeed and be more productive: Buffer, Adobe Creative Cloud, Evernote, Google forms, etc. :)
---
Short Blog Post $158.52
Be ready to generate some controversy with this blog. Everyone knows about bitcoin and its meteoric rise -- there's just no real value to a bitcoin. Ethereum uses smart contracts to provide actual value to its tokens and has slowly been gaining value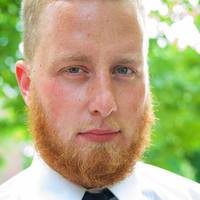 Minneapolis, Minnesota, United States
---
Standard Blog Post $76.75
I would write a list article of five amazing mobile browsers (notice I don't call it "The Five Best" as that's subjective, although I absolutely could if you wanted me to), giving reasons why they're excellent.
---
Standard Blog Post $76.75
Padlet is like a digital white board you can post "sticky notes" on. They can be moved and sorted, and saved for a later time. For formative assessments, they allow impromptu expression to give you an immediate pulse on your class's understanding.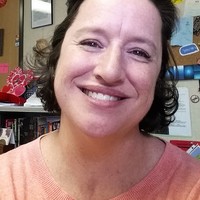 Colorado Springs, Colorado, United States
---
Standard Blog Post $76.75
The social media giant – Twitter – will soon be laying off hundreds of employees due to financial difficulties. With expected revenue targets down, what does the future hold for the Tweet kings?
---
Standard Blog Post $76.75
This will be a rundown of the very popular gaming platform Steam, complete with information about how and why new and old video game players might use and enjoy the many services of the site. I will highlight the community aspects of online gaming.
Manassas Park, Virginia, United States
---
Standard Blog Post $76.75
Virtual Private Networks (VPNs), which come in both software and hardware variants, can benefit your business in many important ways. This article explains what VPNs are, how they work, and why you might need one.
---
Standard Blog Post $89.25
I am a cybersecurity and technology writer with an expertise in identity theft and social engineering. I am able to create a unique, cohesive, understandable, SEO optimized, and informative piece of content related to identity theft FAQs.
---
Standard Blog Post $95.00
This article will examine ways to secure digital wallets from hackers. Topics will include using secure network connections, securing login credentials, and "cold" versus "hot" wallets.
---
Standard Blog Post $76.75
It's difficult to balance home security and affordability. This article will explore the top five security cameras on the market, their resolutions, and how they integrate into home automation systems.
---
Standard Blog Post $76.75
Wysa is a CBT chatbot, Daylio lets you log daily activities and track your mood, Calm teaches you to meditate, Journey encourages you to savor good times and feel grateful, and MoodTools helps you to reframe negative thoughts.
---
Short Blog Post $49.50
After 13 years of dedicated service and three championships, NBA player Dwyane Wade finally parts with the Miami Heat. Check out 3 reasons Wade really gave the cold shoulder to the Heat, including lack of appreciation and underestimated capabilities.
---
Power your marketing with great writing.

– Start your 30-day free trial today!
Start Free Trial