Blog Ideas For Intelligence
Content marketing blog ideas from freelance writers available for hire. Scripted vets bloggers for quality, creativity and expertise.
Standard Blog Post $76.75
This article will detail the ways in which artificial intelligence is integrating with the global workforce. Subheadings may include information about military, transportation, warehousing, and customer support applications..
---
Standard Blog Post $76.75
This article will highlight ways in which artificial intelligence is being used to predict issues with people with long term conditions and potentially shape healthcare for the future. It will include examples of how this is being used.
---
Standard Blog Post $97.50
Artificial intelligence, machine learning, and cloud tech -- these three software trends will dominate 2018 and beyond. I will focus on the benefits of each one and include any relevant facts and figures.
---
Standard Blog Post $76.75
Provide a short overview defining/introducing artificial intelligence and machine learning and where it's at today. Discuss the growth of AI applications for medical billing and coding. Explain the problems and issue this tech is seeking to solve or minimize. Address how coders can use this tech to perform their jobs (it won't be replacing coders, but rather helping them be more effective.)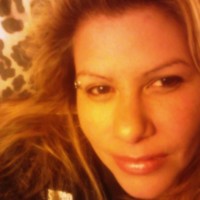 Colorado Springs, Colorado, United States •
---
Standard Blog Post $76.75
This article will detail 3-7 new technologies for seamless customer services. Subheadings may include artificial intelligence, video chat, or data sharing.
---
Short Blog Post $53.75
This post will focus on emerging technology trends in the HR field. It will cover topics such as Artificial Intelligence and the use of voice controlled devices.
---
Short Blog Post $49.50
I would discuss five emerging technology trends that human resource professionals need to know about. 1. Create Employer Brand Videos 2. Artificial Intelligence for Screening 3. Video Preview Interviews 4. Predictive Analysis 5. Increased Use of Chatbots
---
Standard Blog Post $76.75
This article would look at future trends (2018 and beyond) that will take over now that SaaS is well-established. This predominantly involves artificial intelligence and predictive analytics.
---
Short Blog Post $51.25
Intro with the booming growth of our aging population and touch on their buying power, explaining why they an important demographic. Introduce these tech gadgets for Baby Boomers and seniors. Describe the gadgets and why they would be appealing. 1) Ambient Intelligence Devices/wearables/IoT ( (i.e. Neura and the Onyx Digital Pharmacy provide medication reminders/alerts; Lifepod, a voice-controlled virtual caregiver; and ElliQ - intelligent robot meant to act as a companion and ease loneliness) 2) The Bond Stick -- works as both an umbrella and walking stick and has built-in functions, like an MP3 player and alarm sensor. 3) Tablets for Seniors with magnifying glass and simplified apps 4) Key/Phone Finder (i.e. Tile Mate) 5) Gilette Treo designed to allow caregivers to shave seniors.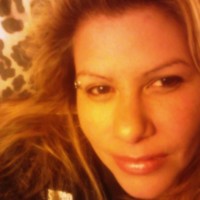 Colorado Springs, Colorado, United States •
---
Standard Blog Post $89.35
I will weigh the pros and cons of hiring a professional to assist with accounting versus utilizing software. I will discuss the advantages of having personalized attention and human input when working with an individual, in contrast to the accuracy provided by accounting software. I will note the possibility of human error, as well as the ability to decipher subtle nuances not yet perfected in artificial intelligence. I will point out the beneficial integration of both techniques for ensuring access to the most in-depth analytics and insight. I will explain the attributes of employing either option solely, such as the control provided by independently managing software features and the safety net involved with allowing professional accounting management.
---
Power your marketing with great writing.

– Start your 30-day free trial today!
Start Free Trial