Blog Ideas For Green Living
Content marketing blog ideas from freelance writers available for hire. Scripted vets bloggers for quality, creativity and expertise.
Get Started
Short Blog Post $49.50
I'd like to write a 500-word article listing different ways to make the reader's life easier. Items I would like to discuss are: recycling plastic bags at grocery stores, use a razor with refillable blades instead of disposables, slowly changing your lights and appliances to be energy efficient, start thrifting whenever possible, and having receipts emailed to you.
---
Short Blog Post $70.00
It's easy to make lifestyle changes at home, but it's a bit harder at work. This engaging article will offer simple ways readers can go green at the office.
---
Short Blog Post $49.50
I will discuss ways to reduce your carbon footprint including:lightbulbs, carpool or transit, adjust curtains and thermostat, buy local food, energy efficient appliances etc
---
Short Blog Post $51.25
Climate change is a rising concern, and this blog post will teach 4 ways someone can help reduce their carbon emissions and do their part to save the environment from home. Post will be casual and informative in tone.
---
Short Blog Post $49.50
Want to live a greener life but think it's too expensive to buy all the gadgets that make it possible? Here are five ways to cut your carbon footprint without spending a fortune, including rechargeable solutions, composting ideas and paper reduction.
---
Short Blog Post $49.50
Living green has never been more important. For that reason, many people are beginning to look into new lifestyle choices. One such choice is living in an RV or building a tiny home that has green features included such as solar power.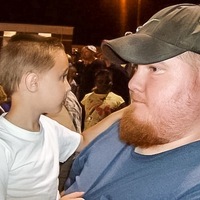 Township of Taylorsville, North Carolina, United States •
---
Short Blog Post $49.50
This article will cover the simple, practical steps everyone can take to reduce the energy their home consumes. I'd talk about issues such as switching to energy-saving lightbulbs, composting, timed lighting and switching to energy efficient tech.
---
Short Blog Post $49.50
From reusing lesser thought of recyclables and cutting back on chemical products used to clean the house, even the busiest person can follow these 10 easy ways to live a greener lifestyle. Going green should be convenient, not a hassle!
---
Short Blog Post $49.50
RVs may be huge, gas-guzzling vehicles, but you can still call one of these home and put the environment first. This article will look at ways to stay green while exploring the country.
---
Short Blog Post $49.50
Home automation can help reduce energy consumption while improving convenience. Energy monitors track energy usage on a room-by-room basis and send automatic reports to your email, allowing you to pinpoint problem areas and improve them.
---
Short Blog Post $49.50
Going green is something that people think about at home, but it's not always a consideration when planning a vacation. This blog post will cover things like supporting eating locally, choosing green hotels, and how to find green transportation.
---
Short Blog Post $51.25
Green Travel: The idea is to feature some diverse and off-the-beaten-path holiday locations in Greece few people know about (yet). Let me know, thank you.
---
Short Blog Post $62.00
I have a variety of resources for this topic such as discovergreece.com and I know the Greek language and the country so I am sure this could be an attractive post, since everyone is talking about the beach.
---