Blog Ideas For Fire
Content marketing blog ideas from freelance writers available for hire. Scripted vets bloggers for quality, creativity and expertise.
Standard Blog Post $113.75
If the idea of saving for your child's future seems daunting, don't despair. Every budget has some low-hanging fruit that's easy to pluck. A list of some of the easier, more painless ways to cut household spending to redirect those savings directly into investments for college.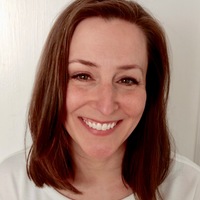 Newburyport, Massachusetts, United States •
---
Short Blog Post $49.50
1. Understand user intent - Usually either: Research - look up a particular topic/service/product Action - carry out an action online Shop - buy online Check - Look up a particular website Visit - Find a local venue to visit 2. Use include long tail keywords - searches are no longer one or two words, so imitate user searches with long tail keywords including locations. 3. Title and meta description tags - now more useful since Google expanded the width of its search results pages for 2018 onwards . Put long tail keywords -including location- at the start of the description to ensure they are displayed. to enhance your CTR (click through rate). 5. List your business - optimize for Google My Business , list in local directories such as Yelp - use the same format and wording for each directory to strengthen its appearance in search results. 4. SEO your landing pages for all devices - enables you to target visitors who are ready to purchase. Optimize your site for mobile - with searches increasingly made 'on-the-go', it's vital to ensure your pages display properly on mobile devices to encourage visitors to complete purchases. SOURCES https://www.business2community.com/seo/ways-to-use-seo-for-lead-generation-infographic-02119558 https://thesportsdaily.com/2018/09/24/top-local-seo-strategies-trending-in-2018/
---
Short Blog Post $51.25
Intro with a quick overview of WordPress and its popularity as a website platform. Touch on why the target audiences wants to create a website (i.e. they're a business/nonprofit/blogger who needs an online presence to attract clients/customers/audience). Segue into why it's better to use a pro for this. (Sample: As a business owner or entrepreneur, you're smart, innovative and motivated. Learning how to create a basic WordPress website is likely well within your capabilities, but why would you want to? You're a professional who recognizes the value of your products and services and you convey that to potential and existing customers every day. Take your own smart advice. Do what you do best and for everything else, hire experts to do what they do best.) Hit the benefits: Better Use of their valuable time / High-Quality Work / More website options/variety when working with a pro / SEO Advantages with an experienced WP developer.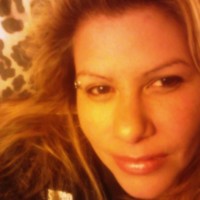 Colorado Springs, Colorado, United States •
---
Power your marketing with great writing.

– Start your 30-day free trial today!
Start Free Trial