Blog Ideas For Drinks
Content marketing blog ideas from freelance writers available for hire. Scripted vets bloggers for quality, creativity and expertise. See how blog ideas work...
Short Blog Post $49.50
I would discuss the following trends. 1. Increase in Vegetable Entrees 2. Regional Pizza Specialties 3. Colorful Food 4. Increased Kids' Menu 5. More Specialty Drinks
---
Short Blog Post $49.50
Tonic water is a popular drink mixer that is normally contains small amounts of quinine. When consumed regularly, it actually provides many health benefits.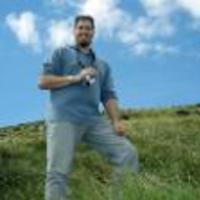 Cary, North Carolina, United States
---
Short Blog Post $70.75
Many of us have been there, too much drinking, and now with the massive hangover. Well, you don't have to suffer because this article will focus on the best, and worst foods that will help you cure that nasty hangover.
---
Short Blog Post $49.50
Birthday parties begin to bring on a new meaning when we get older. This article will list ways to still make the party fun, but with more adult themes. Fun drink recipes, party games, and decorations you can't find on Pinterest.
Boston, Massachusetts, United States
---
Short Blog Post $49.50
Since water is an important aspect of fitness, I decided it was an important topic to cover. The subtopics I have outlined are: • The importance of water • Health benefits of water • How much water a person needs to drink, which includes a couple of formulas • Signs of water intoxication from drinking too much water, plus how much water a person can safely drink in an hour and in a day • What if a person doesn't like the taste of water • Apps to remind a person to drink water, as well as tracking how much they have consumed
---
Short Blog Post $49.50
The holiday season is no reason to forget about your health. Here is how you can have your cake and eat it, too: 1. Reduce the Stress 2. Eat Breakfast 3. Go Outside (combine fresh air and exercise) 4. Savor Your Food 5. Watch What You Drink
---
Power your marketing with great writing.

– Start your 30-day free trial today!
Start Free Trial