Blog Ideas For Door
Content marketing blog ideas from freelance writers available for hire. Scripted vets bloggers for quality, creativity and expertise. See how blog ideas work...
Short Blog Post $49.50
Office decor reveals more than just a manager's decorating style. The choice and arrangement of furniture reveal management style. Learn what messages managers convey by selection of chairs, orientation of furniture and more.
Oakland, California, United States
---
Standard Blog Post $76.75
As more boot camps close their doors what is next for the fastest growing industries in the nation. With traditional schooling still behind in educational needs where will web developers turn for learning.
---
Short Blog Post $158.19
Bitcoin will probably never return to it's former glory, and even if it does, the lull after the '18 crash has opened the doors to bigger and more ground breaking ventures. Here's where we can expect blockchain technology to take us in the next 5 years.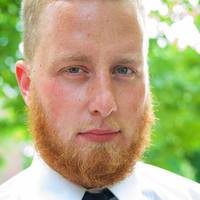 Minneapolis, Minnesota, United States
---
Short Blog Post $49.50
Sexism. Age discrimination. Salary discrimination. People looking for work face challenges every day. To get interviewed faster, try recruitment agencies as they work directly with HR managers. Here are top tips to get your foot in the door.
---
Short Blog Post $51.25
I would love the opportunity to write about corporate wellness for employees like myself who stress out very quickly when the day gets busy and tough. I am sure that there are many articles about this, but my approach is very different and unconventional. Yes, meditation and mindful thinking can truly be of use in the workplace, but there are the little things that can help people get by. With that being said, the five things I believe can help someone stay calm are as followed: 1. Get up and stretch in between phone calls 2. Doodle during breaks - I would then list articles proving the benefits of drawing and doodling for adults (https://www.huffingtonpost.com/2015/06/17/doodling-benefits_n_7572182.html) 3. Watch a comedy video on YouTube 4. Be open with your boss and let him or her know that you need five minutes to get up and walk around to let go of the nerves 5. Relax. You're doing great! Given I only have a certain amount of characters I can write, this is a very basic outline but I have more to give beyond these five points. Best, Brett
---
Standard Blog Post $163.75
1. Poor liquidity 2. Incentive Misalignment & Capital Inefficiency 3. Timing & Pressure of Going Public 4. Quality Control / Scams 5. Interference from market makers/day traders 6. Inadequate regulation
---
Short Blog Post $60.00
Three often overlooked or poorly implemented steps entrepreneurs and small businesses should be taking to capture a lead. How to stand out in an oversaturated world of "hey give me your name and email" so I can bombard you with sales pitches.
---
Short Blog Post $49.50
Recruitment isn't just about finding impressive candidates - it's about making a good impression as a company. These three common mistakes could make all the difference, including poorly spelled recruitment ads and bad attitudes at interviews.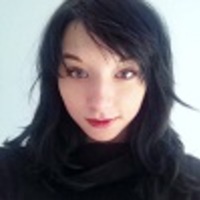 Norwich, England, United Kingdom
---
Standard Blog Post $96.25
An intro about buying the fun and frustration of buying a house, followed by a round-up of useful apps for home buyers. Outside of the box ideas include the Benjamin Moore paint color visualizer app, a barcode reader, a mortgage calculator, and more.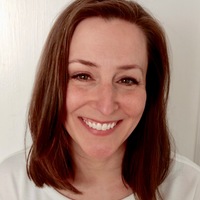 Newburyport, Massachusetts, United States
---
Standard Blog Post $77.50
Discusses the recent release of Nvidia's RTX graphics card line and explains the recent major dip in stock prices + general bad PR around the launch. This includes issues like the 2080 Ti having an abnormally high failure rate, and poor value when compared to the previous-gen GTX 10 series.
---
Power your marketing with great writing.

– Start your 30-day free trial today!
Start Free Trial