Blog Ideas For Design
Content marketing blog ideas from freelance writers available for hire. Scripted vets bloggers for quality, creativity and expertise..
Get Started
Standard Blog Post $76.75
Logo design is essential for business branding but it can be expensive to outsource. This article reviews 5 leading do it yourself logo design tools, including Summitsoft's Logo Design Studio, GraphicSprings Logo Design and Logomaker.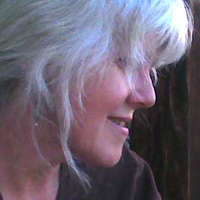 ---
Short Blog Post $49.50
This post will look at three projects featured on (past and present) Kickstarter with great elements of design. This might include an innovative bike, a dual time zone watch, or a packable kayak. It will discuss design aesthetics and functionality.
---
Short Blog Post $101.25
This post will highlight different trends and lessons anyone can learn from the top art and design Instagram accounts, from building a following to offering beautiful content that's worthy of one's time.
---
Short Blog Post $51.25
Intro describing the importance of designing a website that offers a quality experience to visitors, which helps it earn a higher ranking, which equals more visibility and more traffic. List the following top considerations with brief explanations of each. 1) Branding integration 2) Clean high-quality content 3) Smart visual hierarchy 4) Optimal site/page speed 5) Title tags 6) Responsive websites and mobile optimization 7) Quality links 8) Secure website -- HTTPS 9) UX - user experience and site architecture 10) Bonus optional features: voice search optimization and chatbots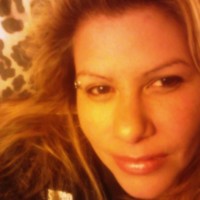 ---
Standard Blog Post $76.75
Thorough review of Strikingly Website Builder, a platform designs for non-technical people to design a great website without knowing coding or design.
---
Short Blog Post $49.50
A list style post outlining ways to live sustainably (eco-design, using the local economy, and reusing/repurposing) while on a budget. Aimed primarily at millennials and others concerned with green living.
---
Standard Blog Post $76.75
All businesses need a website. For small businesses, engaging a professional design firm is often a financial stretch. Today's technology has made it easier for business owners to put together a respectable website without coding skills.
---
Short Blog Post $49.50
How green living can save you money. Can be tailored to eco-design (sustainability in design and its cost-saving factors), renewable or solar energy, lifestyle, personal finance, or mix all of the above. List-style post.
---
Standard Blog Post $76.75
I want to write an article about three different alarm apps that are designed to force heavy sleepers out of bed and inform people of their benefits. Many people would benefit from these alarm clock apps because they require certain activities to turn off the sound and some double check that you're still awake. I would go as far as to compare and contrast these apps, all while praising each one because I have benefitted from them as a heavy sleeper myself. The title isn't set in stone and I am more than happy to adjust it as well as the format of my content if you like the idea. I just wanted to put that out there too!
---
Short Blog Post $49.50
This form of yoga has quickly gained popularity across the U.S. Using specially designed hammocks, or "silks." aerialists use yoga to transform their bodies and minds. This article will discuss the history of aerial yoga.
---
Short Blog Post $49.50
The change from Apple to Android reveals many good and bad things about each design including the interfaces, the device's quality, and the overall ease of use. Things to watch out for that may make the switch harder or easier.
---