Blog Ideas For Customer
Content marketing blog ideas from freelance writers available for hire. Scripted vets bloggers for quality, creativity and expertise. See how blog ideas work...
Short Blog Post $54.50
Do you know how many times you should include your keywords in web content? Let this article be your crash course in keyword usage, so you know what to ask for from your content writers for optimal customer reach in the future.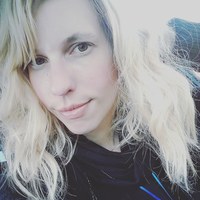 Gardiner, Maine, United States
---
Short Blog Post $51.25
Intro with a quick overview of WordPress and its popularity as a website platform. Touch on why the target audiences wants to create a website (i.e. they're a business/nonprofit/blogger who needs an online presence to attract clients/customers/audience). Segue into why it's better to use a pro for this. (Sample: As a business owner or entrepreneur, you're smart, innovative and motivated. Learning how to create a basic WordPress website is likely well within your capabilities, but why would you want to? You're a professional who recognizes the value of your products and services and you convey that to potential and existing customers every day. Take your own smart advice. Do what you do best and for everything else, hire experts to do what they do best.) Hit the benefits: Better Use of their valuable time / High-Quality Work / More website options/variety when working with a pro / SEO Advantages with an experienced WP developer.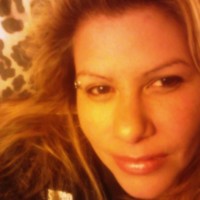 Colorado Springs, Colorado, United States
---
Short Blog Post $51.25
An article tackling the importance of SEO and lead generation for small businesses, specifically local businesses. Discusses the benefits of things like: * targeting local long tail keywords (example: pest control in Denver) for organic search results * creating and designing a website for customers, potential or otherwise * establishing a presence on Google Maps and social media * etc
---
Short Blog Post $49.50
The headline is designed to hook the reader and click to read more. The one copywriting technique that I will write about is the technique of having a conversational tone. The best way to sell anything online is to be personable and authentic. More specifically, I'll tell the reader to "talk to the customer as if you were sitting in their house one on one. "
---
Standard Blog Post $82.50
Explain telehealth/telemedicine with an intro overview. Include descriptions of various types of remote patient care, including telenursing care. Talk about its increasing use with stats. (i.e. "As of 2017, nearly three-quarters (71 percent) of providers were using telehealth, according to statistics from HIMSS Analytics.") Explain how this type of care helps reach more patients and why it's an effective model for delivering patient care. Describes ways it can benefit patients and offer better customer care, resources and more.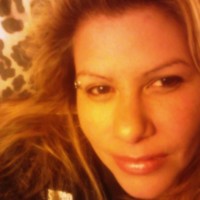 Colorado Springs, Colorado, United States
---
Standard Blog Post $76.75
Many people don't understand that it's important to build both savings accounts (liquid) and retirement accounts - smart ways to save for holiday expenses, home improvements, emergencies, and auto expenses without tapping into retirement accounts.
---
Standard Blog Post $126.25
This post will examine the current situation of women in the finance industry. Specific topics covered will include in which areas of the finance field women are finding success, what challenges are still being faced, and what the future might hold.
Washington, District of Columbia, United States
---
Standard Blog Post $76.75
This article will outline ways in which writers can get their accounts in order and keep financial planning on track. It will include budgeting for less income on some months, invoicing promptly and more.
Dorchester, England, United Kingdom
---
Standard Blog Post $93.75
This checklist, customized for a specific industry or generalized for small to medium businesses, reviews actions necessary to close out the books and prepare for tax preparation.
Oakland, California, United States
---
Short Blog Post $49.50
Break through the noise of mass advertising. Find your target audience, then drill down further. An intro to how audience segmentation increases engagement and sales with targeted ads, remarketing efforts, segmented email lists, and custom content.
---
Power your marketing with great writing.

– Start your 30-day free trial today!
Start Free Trial