Blog Ideas For Crime
Content marketing blog ideas from freelance writers available for hire. Scripted vets bloggers for quality, creativity and expertise.
Short Blog Post $57.50
Several states now "ban the box" querying criminal history in applications. Some forbid salary history. Learn how these and similar laws as well as equal employment opportunity best practices shape your application form.
Oakland, California, United States •
---
Short Blog Post $49.50
SEO plays a big role in lead generation. From SEO criteria (relevance, importance and authority) and other factors in search-engine ranking to starting your SEO strategy, the piece will show readers the benefits of SEO and how to get started.
---
Short Blog Post $49.50
Marketers and sales teams often disagree about what constitutes a "qualified lead." An effective lead scoring system will prioritize leads based on criteria about which both marketing and sales agree--and empower your sales team with the best leads.
---
Short Blog Post $49.50
Engaging blog post will focus on keeping your brand in the minds of leads by engaging them on FB. Will outline a few tips on how to keep leads in the loop with certain criteria when it comes to posting on a FB page.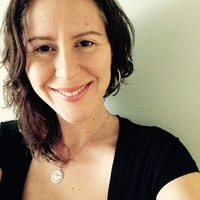 Seattle, Washington, United States •
---
Standard Blog Post $95.00
A new credit rating method announced by FICO and Experian could raise millions of Americans' scores. The UltraFICO, to be unveiled in 2019, will include banking history in calculation of the credit score,. Learn the scoring criteria, who will benefit and how to take advantage of this alternative methodology.
Oakland, California, United States •
---
Short Blog Post $87.50
During a government shutdown, clients often want to know what's happening with their cases. In a partial shutdown, most courts continue as normal until new funds from Congress are needed. Once funds run out, routine matters will pause but criminal arraignments and other emergency proceedings will continue. Cases against a government agency may pause sooner if that agency is shut down.
---
Short Blog Post $49.50
Primer on travelling within the border-less EU Schengen zone. Who is eligible, which countries are in, which are out, work permit rules for non-EU residents, ID requirements, opportunities for businesses, currency regulations, tax laws and language.
---
Standard Blog Post $88.75
A primer explaining the differences between the technology (blockchain), a popular use (cryptocurrencies) and a specific example (bitcoin). Can include analogies, eg internet vs web vs email vs gmail.
---
Standard Blog Post $76.75
Free electricity, sub standard security controls and a rising value of cryptocurrencies has made education the prime target for cybercriminals wanting to distribute malware and profit from the cryptocurrency phenomenon. Learn how it works.
---
Short Blog Post $51.25
This blog post would give readers an idea of what must-have makeup items to take when traveling. I would include a primer, foundation, concealer, powder, bronzer, brow product, eyeliner, mascara, eyeshadow palette, and setting spray.
---
Standard Blog Post $76.75
iOS 11 is a huge OS update, one of Apple's biggest in recent memory, with many user-focused tangible feature enhancements. This blog will be both educational and functional, driving awareness as well as providing a primer on how to take advantage.
---
Power your marketing with great writing.

– Start your 30-day free trial today!
Start Free Trial