Crafting Employee Strengths To Shape The Company
Order this Short Blog Post for $49.50:
For the topic of building employee strengths to fit and shape the company, I introduce the topic of employee development before defining what it is and then moving on to explaining why a company should invest in their employees and develop their strengths. I then move on to talk about how to identify the strengths of employees, as well as how the company could, and should, train for what they will need in the future. I then go on to talk about the average, unimpressive employee who does not stand out in any way and what could be done with them.
---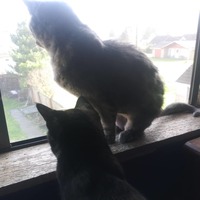 Hoquiam, Washington, United States •
Tonya enjoys writing about a wide variety of subjects and prefers not to limit herself to one area. She believes that limiting oneself a small number of subjects limits the potential and the capability of the writer. Tonya writes in her personal life as well, even participating in National Novel Writing Month, or NaNoWriMo, for eight years. NaNoWriMo is where participants challenge themselves to write a 50,000 word, or more, novel in the month of November.
Customer Ratings: