Blog Ideas For Chef
Content marketing blog ideas from freelance writers available for hire. Scripted vets bloggers for quality, creativity and expertise. See how blog ideas work...
Short Blog Post $82.50
This post will discuss how to recruit the best candidates when you need to fill a job position quickly. It will include tips like combining steps of the process, like checking references before you do initial interviews, and more.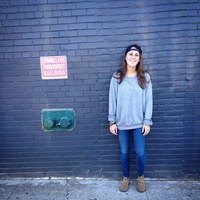 New York, New York, United States
---
Short Blog Post $51.25
Intro with a brief overview of how HR is already using technology to be more efficient. Discuss these 4 burgeoning areas: 1) Providing online access to employees for HR functions (i.e. tax forms, check pay, change address). 2) Using Analytics to help management make informed decisions with enhanced objectivity. 3) Social collaboration tools -- instant messaging, conversation platforms, video communication. 4) Using AR/VR in employee training.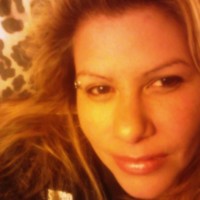 Colorado Springs, Colorado, United States
---
Short Blog Post $49.50
Negative SEO occurs in a few ways, for example, a spike in unnatural links or when a business initiates a malicious attack associating spammy keywords with a competitor business. This article discusses how to check if negative SEO may be affecting you and what to do about it.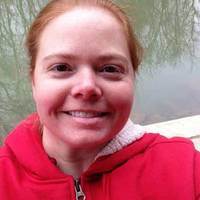 Ellensburg, Washington, United States
---
Standard Blog Post $76.75
Post will provide readers completing a No Spend November Challenge with tips so they can complete the challenge. Tips will include how to be creative with leftovers, free date and family activities, and how to do Thanksgiving on the cheap.
---
Standard Blog Post $76.75
I want to write an article about three different alarm apps that are designed to force heavy sleepers out of bed and inform people of their benefits. Many people would benefit from these alarm clock apps because they require certain activities to turn off the sound and some double check that you're still awake. I would go as far as to compare and contrast these apps, all while praising each one because I have benefitted from them as a heavy sleeper myself. The title isn't set in stone and I am more than happy to adjust it as well as the format of my content if you like the idea. I just wanted to put that out there too!
---
Short Blog Post $57.50
I'd like to write an informative, accessible 'listicle' which teaches people simple ways to reduce plastic from their lives. I will include some punchy statistics (with sources) for many of the items, to maintain interest and make the article more visual. Some list headings of the article will be: - Replace disposable coffee cups with glass/cork reusable cups - Buy a refillable metal lighter instead of using disposable lighters - Stop chewing gum! - Buy a razor with replaceable blades instead of plastic disposable razors - Buy some reusable cloth shopping bags (and leave some in the back of the car at all times!) - Switch from plastic diapers/nappies to cloth alternative It would be a pleasure to write this article for you! Thanks very much.
---
Short Blog Post $49.50
This piece would detail the top 10 songs predicted to be a hit this summer, embodying a sense of everything summer: freedom, youth, road trips, beaches and friends. 1. This Summer's Gonna Hurt (Maroon 5) 2. The Night is Still Young (Nicki Minaj) 3. G.D.F.R. (Flo Rida) 4. Firestone (Kygo) 5. Sexual Healing (Kygo; who deserves to be on here twice!) 6. Shut Up and Dance (Walk the Moon) 7. Cheerleader (OMI) 8. Hey Mama (David Guetta) 9. House Party (Sam Hunt) 10. Want to Want Me (Jason Derulo) Load all of these on your iPod and head to the beach with your friends; see which you think is best as your summer 2015 anthem.
Madrid, Community of Madrid, Spain
---
Short Blog Post $49.50
In the post, I will recommend online methods to integrate into the recruiting process to create greater efficiency and time for human resources staff to attend to more personalized tasks. I will discuss the benefits of utilizing AI and algorithms during the initial candidate screening step to better manage large candidate databases. As well as, additional online safeguards to ensure face-to-face meetings with potential employees are a worthwhile investment of HR personnel's time. I will mention helpful tasks that can be sent to interested applicants and completed during their own schedule, such as links to background checks and online skills assessments. I will point out how a combination of these types of solutions will assist recruiters with more expediently arriving at their final selection process and ultimate hiring of the most suitable job seeker.
---
Standard Blog Post $89.25
I am a cybersecurity and technology writer with an expertise in identity theft and social engineering. I am able to create a unique, cohesive, understandable, SEO optimized, and informative piece of content related to identity theft FAQs.
---
Short Blog Post $50.00
People say your first year of college provides the most freedom, time, and money (but not really, you're still broke) for students to gain those hefty pounds. But it's not that hard to incorporate a healthy lifestyle and prevent that weight gain
---
Standard Blog Post $76.75
Email may be a critical business tool, but it can also be the weak link in your organization's data security. This articles discusses smart email practices for minimizing the risks of data theft or abuse.
---
Power your marketing with great writing.

– Start your 30-day free trial today!
Start Free Trial