Can You Lose Your Homeowners Insurance Policy for a Bad Roof?
Order this Short Blog Post for $107.50:
If you have an old or damaged roof, your homeowners insurance company may decide that you're too big of a risk. Your roof provides essential protection to your home and is expensive to replace, so insurers will drop you if you don't maintain it.
---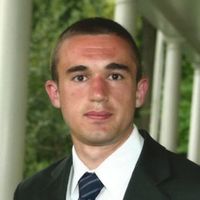 Tampa, Florida, United States
Writer for about 7 years
Last online 9 days ago
Customer Ratings:
Erin F., JD/MAcc, focuses on the legal, accounting, tax, financial services, insurance, and related industries. He has worked with professional service firms of all sizes ranging from sole practitioners to national firms as well as agencies and tech companies ranging from startups to Fortune 500 companies. He has covered both the B2C and B2B markets and specializes in making complex topics easy to understand while following SEO and marketing best practices.
Hire Erin