Blog Ideas For Bullying
Content marketing blog ideas from freelance writers available for hire. Scripted vets bloggers for quality, creativity and expertise. See how blog ideas work...
Short Blog Post $49.50
Living green has never been more important. For that reason, many people are beginning to look into new lifestyle choices. One such choice is living in an RV or building a tiny home that has green features included such as solar power.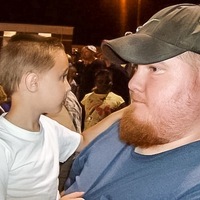 Township of Taylorsville, North Carolina, United States
---
Short Blog Post $49.50
A list of 5 ideas of inexpensive, easy ways to lead a more eco friendly life. Links to suggested items will be included. Examples are: 1) Carry a reusable water bottle vs. buying water in plastic bottles. 2) Methods for reducing plastic bag use.
---
Standard Blog Post $170.00
Virtual reality (VR) and augmented reality (AR) are no longer promising tech... they are delivering on those promises. Here are some of the ways firms using practical applications of VR and AR today, from building design to maintenance.
---
Short Blog Post $49.50
I will write about how you can prepare for the weeks or months of chemo so that you can maintain your dignity. I will discuss options like purchasing a wig before undergoing the treatment, buying clothes that are comfortable and easy to get on and off. I will also talk about how the individual can use positive affirmations to stay optimistic and have a strong mental attitude during the worst days of the treatment.
---
Short Blog Post $49.50
This post will cover how social media impacts SEO. The post will cover how social media is vital to staying relevant as a business and ways that social media can boost SEO. Some ways are increasing traffic, building backlinks, and building brand awareness, recognition, and friendly relationships.
---
Short Blog Post $49.50
Geared towards marketing for restaurants and restaurant management. Focus of the article would be on the importance of hospitality and experience. Too many restaurant owners approach the business as if food is all that matters, but in reality building a distinct brand for the restaurant is more important.
---
Short Blog Post $49.50
HIIT (high intensity interval training) has surely made headlines in recent years, but LIIT (low intensity interval training) has been a staple in many athletes' lifestyles for decades too. Which is more effective? In this article, I'll explain the differences and advantages of each, and how they impact weight loss, muscle building, endurance training, etc. By the end of the article, they reader will have a clear understanding of both methods and be able to pick the method that's most suitable to their goals.
---
Short Blog Post $49.50
It's time for some serious girl talk. While ballet barre or spin class may seem like the answer to getting the best summer bod, this isn't necessarily true. These options can be a great choice for getting into shape, but will show even better results when done alongside strength training. Weight training isn't just for boys anymore and these key reasons make it easy to see why. 1. Muscles are not a bad thing 2. Weight training does always mean bulking up. 3. Cardio doesn't equal balance. 4. Lifting weights relieves stress 5. Weights can boost your confidence.
---
Short Blog Post $49.50
Techniques of Improv comedy applied to boost your creativity. Subtopics: pulling an idea out of a word; embracing your form; making your partner (your audience, your subjects) look good; utilizing what you already have, staying in the moment, etc.
---
Power your marketing with great writing.

– Start your 30-day free trial today!
Start Free Trial