Blog Ideas For Breeding
Content marketing blog ideas from freelance writers available for hire. Scripted vets bloggers for quality, creativity and expertise.
Short Blog Post $49.50
The hook will be a comparison of organic marketing and other trending uses of organic, like organic produce. The three ideas, which can be changed would be: 1. Answer Real Questions 2. Enjoy Stable Growth 3. Create a Loyal Following.
---
Short Blog Post $49.50
Prospective candidates "no showing" to interviews present a major challenge for employers needing to fill job vacancies. Here are some tips you can use to limit wasted time and overall no show rates.
Tampa, Florida, United States •
---
Standard Blog Post $76.75
This post will discuss different tips for choosing an accountant, such as how they set their fees, reading reviews online, assessing their certifications and more.
---
Short Blog Post $49.50
5 must haves for unexpected delays: contact lenses or glasses if you wear them, phone charger, power snacks (in case you're stuck on the runway for hours), reading material, puzzle or board game (board games are passe ... until you and your fellow travelers are ... BORED!)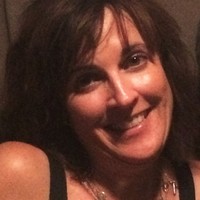 Fort Worth, Texas, United States •
---
Short Blog Post $76.25
I taught myself to play guitar several years ago using nothing but chord books and finger exercises. It's very doable for everyone and no music theory or music reading is necessary.
---
Short Blog Post $49.50
1. Understand user intent - Usually either: Research - look up a particular topic/service/product Action - carry out an action online Shop - buy online Check - Look up a particular website Visit - Find a local venue to visit 2. Use include long tail keywords - searches are no longer one or two words, so imitate user searches with long tail keywords including locations. 3. Title and meta description tags - now more useful since Google expanded the width of its search results pages for 2018 onwards . Put long tail keywords -including location- at the start of the description to ensure they are displayed. to enhance your CTR (click through rate). 5. List your business - optimize for Google My Business , list in local directories such as Yelp - use the same format and wording for each directory to strengthen its appearance in search results. 4. SEO your landing pages for all devices - enables you to target visitors who are ready to purchase. Optimize your site for mobile - with searches increasingly made 'on-the-go', it's vital to ensure your pages display properly on mobile devices to encourage visitors to complete purchases. SOURCES https://www.business2community.com/seo/ways-to-use-seo-for-lead-generation-infographic-02119558 https://thesportsdaily.com/2018/09/24/top-local-seo-strategies-trending-in-2018/
---
Power your marketing with great writing.

– Start your 30-day free trial today!
Start Free Trial