Blog Ideas For Best Practice
Content marketing blog ideas from freelance writers available for hire. Scripted vets bloggers for quality, creativity and expertise.
Standard Blog Post $76.75
The about page is often overlooked, but it can be invaluable for connecting with customers. You can do this by including a value proposition in the headline, breaking the content into smaller chunks, and other techniques outlined in this article.
Atlanta, Georgia, United States •
---
Short Blog Post $58.25
A post about the most current keyword best practices, including how internet-savvy readers are likely to respond to various keyword strategies. Can include a list of resources for keeping up with keyword best practices.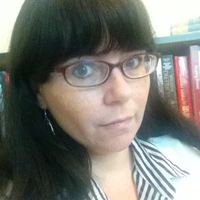 Roanoke, Virginia, United States •
---
Standard Blog Post $76.75
Without any specific mention of the current administration, this article will outline best practices for companies on Twitter. From hashtag use to responding to customer complaints, these tips will help companies avoid reputation pitfalls.
---
Short Blog Post $88.75
This article will discuss the most up to date information about SEO best practices for Bing compared to Google, including the differences in search ranking factors.
---
Short Blog Post $53.25
This article will provide three reasons why exit interviews are important, and recommend best practices for what should be included. For example, an exit interview can be used an an opportunity to learn about salaries offered by competitors.
---
Short Blog Post $49.50
A domain name is a necessity for relevancy in today's digital world, but what is the best route for choosing your domain name? Discover 9 best practices for domain name selection, such as modify unavailable names and pick a name for SEO.
---
Short Blog Post $57.50
Several states now "ban the box" querying criminal history in applications. Some forbid salary history. Learn how these and similar laws as well as equal employment opportunity best practices shape your application form.
Oakland, California, United States •
---
Standard Blog Post $107.50
Financial services packaged for minority and economically depressed communities has gotten a bad rep in the past. What's changing and how fin tech can have a transformative impact on communities, as well as the best practices for responsible lending.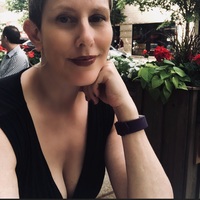 Chicago, Illinois, United States •
---
Short Blog Post $57.50
This article will discuss Facebook's new job posting feature and how business can use it to hire new workers. It will discuss the kinds of jobs that are best hired for on Facebook, as well as some best practices for posting jobs there.
Peoria, Illinois, United States •
---
Short Blog Post $51.25
Intro with the importance of setting and meeting goals to boost business success. Explain why goal-setting is important (i.e. focus, measures progress, minimizes distractions, motivates and provides accountability to overcome procrastination). Segue into failure in meeting these important goals and why with sub headings that identify best practices and discuss how failing to apply these measures leads to failure. SUBHEADINGS: Setting Precise and Measurable Goals; Visibility and Transparency; Real-time Progress; Built-in Adaptability (to adjust goals when metrics indicate a need); Using Time-Based Milestones; Motivation & Recognition (for employee success and engagement)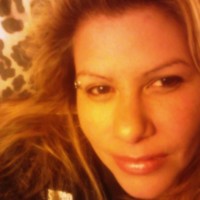 Colorado Springs, Colorado, United States •
---
Standard Blog Post $88.75
This would be a research- and evidence-based piece that (1) explains what biometric authentication is and how it works on mobile devices, and (2) provides relevant evidence/sources to show that biometric authentication on mobile devices is more about convenience than security. The final objective of this piece would be to explain to readers how best to secure their mobile devices using the biometric, alphanumeric, and software-based security methods that are currently available. The tentative format would be the following: Introduction: Explains why discussions of mobile security is important in a world that increasingly revolves around data access and mobile devices. H2: What is biometric security? - Explains biometric authentication, comparing it to other forms of security available on smartphones (e.g. passwords, pin codes, patterns). - Mentions how biometric authentication on smartphones differs from other applications for biometric authentication; in particular, mobile biometrics is about convenience more than security. H2: What's the safest way to secure a mobile device? - Explain that, since biometric authentication is actually less secure than using certain password best practices, biometric isn't the best choice if your priority is security. - Offers tips for maximizing your security with each of the authentication methods available on smartphones. H2: Conclusion (will have a different title) - Basically summarizes the information presented. - Could offer some mention of potential mobile authentication methods that we might see in the future. - Mention the importance of securing mobile devices.
---
Power your marketing with great writing.

– Start your 30-day free trial today!
Start Free Trial