Blog Ideas For Beer
Content marketing blog ideas from freelance writers available for hire. Scripted vets bloggers for quality, creativity and expertise.
Get Started
Short Blog Post $70.00
This blog post will detail five beers that embrace the green living movement in their production. From using organic ingredients to foraging for local add-ins, these beers are truly eco-friendly.
---
Short Blog Post $88.75
This blog post will explore several different styles (and specific beers) that will pair perfectly with Thanksgiving Dinner (or another holiday, if desired).
---
Short Blog Post $49.50
This post would be aimed at craft beer fans interested in discovering new and refreshing brews to enjoy on hot summer days. The list would include Dogfish Head's SeaQuench Ale, 21st Amendment's Hell or High Watermelon, and Sierra Nevada's Summerfest.
---
Standard Blog Post $113.75
This blog post will explore innovative new technologies that are changing the beer scene, from social media apps to electronic home brewing equipment.
---
Short Blog Post $49.50
Milwaukee, though known for its breweries, has plenty more to offer those who are curious enough to dig around for the city's hidden gems. With quality food, lakefront beaches and charming local personality, travelers have a lot to discover.
---
Short Blog Post $49.50
For people who enjoy beers, ales, IPA's, stouts, porters, etc. Microbreweries are popping up all over and offer myriad different experiences and tastes. A chance to speak with the brewer and support local business.
---
Short Blog Post $49.50
Thousands of tourists flock to New Orleans but many never leave the French Quarter. There are great restaurants in the tourist district, but you should explore the city's other offerings. Here's a look at 10 not-to-be-missed eateries in New Orleans.
---
Short Blog Post $49.50
Five ways to find and befriend your target audience include monitoring keywords to locate relevant conversation, engaging in forums and communities, hosting online or offline events and building a presence where your competitors' audience is present.
---
Short Blog Post $49.50
Living green has never been more important. For that reason, many people are beginning to look into new lifestyle choices. One such choice is living in an RV or building a tiny home that has green features included such as solar power.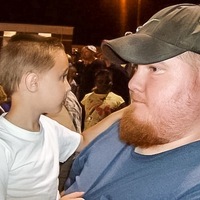 Township of Taylorsville, North Carolina, United States •
---
Short Blog Post $70.75
Many of us have been there, too much drinking, and now with the massive hangover. Well, you don't have to suffer because this article will focus on the best, and worst foods that will help you cure that nasty hangover.
---
Short Blog Post $49.50
In recent years, there have been more technological advancements in the way people search the web, including through personal virtual assistants and voice search. This article will help viewers understand how voice search changes the dynamics of SEO.
---
Short Blog Post $49.50
As an English teacher and writer, I've been traveling on my own over the last eight years. My list will include how easy it is to make new friends while traveling and the great benefit of self discovery. Relevant for any hopeful globetrotter.
---