Blog Ideas For Audience
Content marketing blog ideas from freelance writers available for hire. Scripted vets bloggers for quality, creativity and expertise. See how blog ideas work...
Short Blog Post $51.25
Intro with a quick overview of WordPress and its popularity as a website platform. Touch on why the target audiences wants to create a website (i.e. they're a business/nonprofit/blogger who needs an online presence to attract clients/customers/audience). Segue into why it's better to use a pro for this. (Sample: As a business owner or entrepreneur, you're smart, innovative and motivated. Learning how to create a basic WordPress website is likely well within your capabilities, but why would you want to? You're a professional who recognizes the value of your products and services and you convey that to potential and existing customers every day. Take your own smart advice. Do what you do best and for everything else, hire experts to do what they do best.) Hit the benefits: Better Use of their valuable time / High-Quality Work / More website options/variety when working with a pro / SEO Advantages with an experienced WP developer.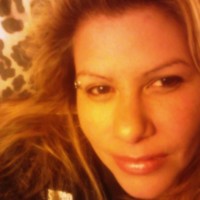 Colorado Springs, Colorado, United States
---
Short Blog Post $70.00
This post will discuss why small local businesses should be focused on SEO -- even if they want to attract an audience of customers in their geographic vicinity. It will include things like the ever-rising popularity of search engines, and more.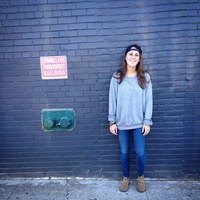 New York, New York, United States
---
Short Blog Post $49.50
Techniques of Improv comedy applied to boost your creativity. Subtopics: pulling an idea out of a word; embracing your form; making your partner (your audience, your subjects) look good; utilizing what you already have, staying in the moment, etc.
---
Short Blog Post $49.50
This blog discusses the prevalence of high-functioning depression and the stigma against one being able to function with a mental illness. The target audience is both those with mental illnesses and those that don't understand how common it is.
---
Short Blog Post $49.50
Looking to create a more diverse workplace in terms of age, race, or skillset? This blog post will give tips on how to target different audiences so that you can craft the perfect staff for your team.
Pittsburgh, Pennsylvania, United States
---
Standard Blog Post $76.75
Currency shouldn't be a man's world. Every woman should know the five Ws (who, what, where, when, and why) about Bitcoin. This article educates a female audience about digital currency and explains how it could affect online retail shops.
---
Short Blog Post $49.50
This blog post outlines three reasons why every Human Resources Department should make social media part of their recruitment strategy. Reasons include: Cost Effective, Easy to Track Conversions, Highly Targeted Audiences.
---
Short Blog Post $49.50
Social media is ubiquitous, with just about everyone in your company using at least one social networking platform. Learn how to advertise job postings on social media, with tips like attracting target audiences and going where the professionals are.
---
Standard Blog Post $76.75
Conventional wisdom has it that the best place for your content is your own domain - but new publishing platforms are changing that view. This article discusses how Medium offers a new way to share content and build an audience on its platform.
---
Short Blog Post $49.50
Creating quality local SEO content is a great way to bring leads to your small business. If you're new to the SEO world, it can be challenging to learn the tricks of the trade. These three secrets are crucial for anyone to have success with local SEO content. 1. Remember every search engine. 2. Learn how to not overwhelm your audience with keywords. 3. Make your content unique.
---
Short Blog Post $49.50
In the age of SEO, misconceptions abound. There are certain assumptions businesses except as fact (maybe because they seem so obvious) but often the reality of the matter is quite different. For instance, viral content is as valuable as some companies might think. It is expansive and wide reaching, but the message is general. Local businesses need to attract a local audience. I'll also discuss things like the importance of mobility, the trouble of duplicate content, etc.
---
Power your marketing with great writing.

– Start your 30-day free trial today!
Start Free Trial