Accounting Software Versus Hiring a Professional
Order this Standard Blog Post for $89.35:
I will weigh the pros and cons of hiring a professional to assist with accounting versus utilizing software. I will discuss the advantages of having personalized attention and human input when working with an individual, in contrast to the accuracy provided by accounting software. I will note the possibility of human error, as well as the ability to decipher subtle nuances not yet perfected in artificial intelligence. I will point out the beneficial integration of both techniques for ensuring access to the most in-depth analytics and insight. I will explain the attributes of employing either option solely, such as the control provided by independently managing software features and the safety net involved with allowing professional accounting management.
---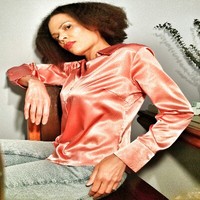 New York, United States •
I have extensive experience as a digital marketer since creating my site in 2012. I utilize SEO and analytics to continually improve optimization of my site and integrate monetization techniques into my web design to generate revenue. I contribute my expertise in these areas, as well as social media marketing and email marketing to assist my clients with furthering the success of their businesses.
Customer Ratings: