6 Athletes Who Give BIG To Charity
Order this Short Blog Post for $49.50:
David Beckham is more than just a pretty face, and Dikembe Mutombo is now known around the world for bigger things than his iconic shots. This list will refresh sports fans during a time when sports stars are in the news for less than great reasons.
---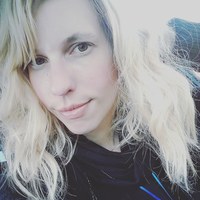 Gardiner, Maine, United States •
Hello! My name is Suzzanne. I'm an experienced content writer and consultant based in beautiful, historic Gardiner, Maine. A freelance content writer for over a decade (specializing in B2B and B2C), I am also the assistant manager of a fine craft retail gallery owned and operated by a member-based arts non-profit organization. Business, art, craft, and design are four of my biggest passions. I am fortunate to be able to incorporate all of them into my professional life on a daily basis! I'm always willing to talk to new potential customers about current and future projects. Thank you for taking the time to read a little bit about me. Have a beautiful day!
Customer Ratings: