3 Reasons Why SEO Isn't Dead - It's Just Different
Order this Short Blog Post for $49.50:
Some say that "SEO is dead," but that's completely untrue. SEO is just different than it has been in the past. Now you must use organic & natural content, real relationships and keep on top of technological advancements to have a great SEO strategy.
---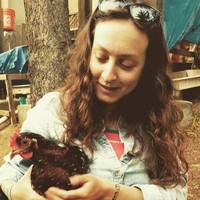 Oakland, California, United States
Writer for almost 6 years
Last online 3 days ago
Customer Ratings:
I'm a freelance writer who has been working in the field of content creation and digital marketing for more than five years. My favorite topics to write about include technology, marketing, health, fitness and nutrition, though as a professional content provider and ghost writer, I can easily write about pretty much anything! I am great at providing a tone that is appropriate for the job and enjoy learning about a variety of subjects through my writing work. In addition to blog posts, I enjoy writing product descriptions and neighborhood or city descriptions for real estate and other region...
Hire Dayva