10 Simple Ways To Live A Greener Lifestyle
Order this Short Blog Post for $49.50:
From reusing lesser thought of recyclables and cutting back on chemical products used to clean the house, even the busiest person can follow these 10 easy ways to live a greener lifestyle. Going green should be convenient, not a hassle!
---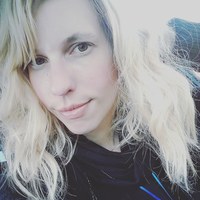 Gardiner, Maine, United States •
Hello! My name is Suzzanne. I'm an experienced content writer and consultant based in beautiful, historic Gardiner, Maine. A freelance content writer for over a decade (specializing in B2B and B2C), I am also the assistant manager of a fine craft retail gallery owned and operated by a member-based arts non-profit organization. Business, art, craft, and design are four of my biggest passions. I am fortunate to be able to incorporate all of them into my professional life on a daily basis! I'm always willing to talk to new potential customers about current and future projects. Thank you for taking the time to read a little bit about me. Have a beautiful day!
Customer Ratings: